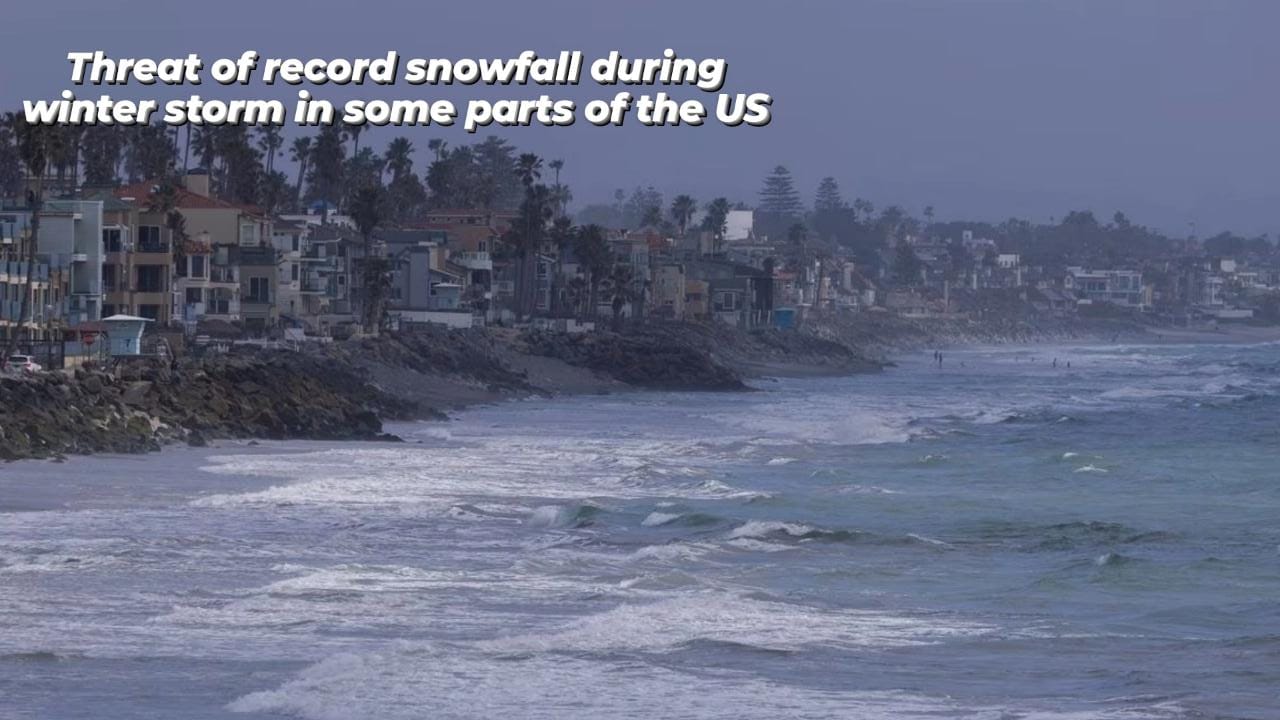 Tuesday's winter storm that is moving from the American West into the Northern Plains and Midwest could produce record snowfall, blizzards, and bitter cold, making travel difficult and disrupting air travel.
Large portions of the western and north-central United States were under winter storm, blizzard, and high-wind warnings from the National Weather Service. From Tuesday through Thursday, some areas could experience winds of up to 60 miles per hour and snowfall of up to two feet (61 cm).
According to the weather service's forecast, travel will be hazardous and possibly impossible in some areas of the Northern Plains and Upper Midwest due to the two inches of snow falling per hour and gusty winds.
The Minnesota Department of Transportation warned in a tweet that 'snowplough crews will be out working throughout the state, but this storm could be a doozy.'
While much of the country will experience cold, snowy weather this week, the South may experience record-breaking high temperatures.