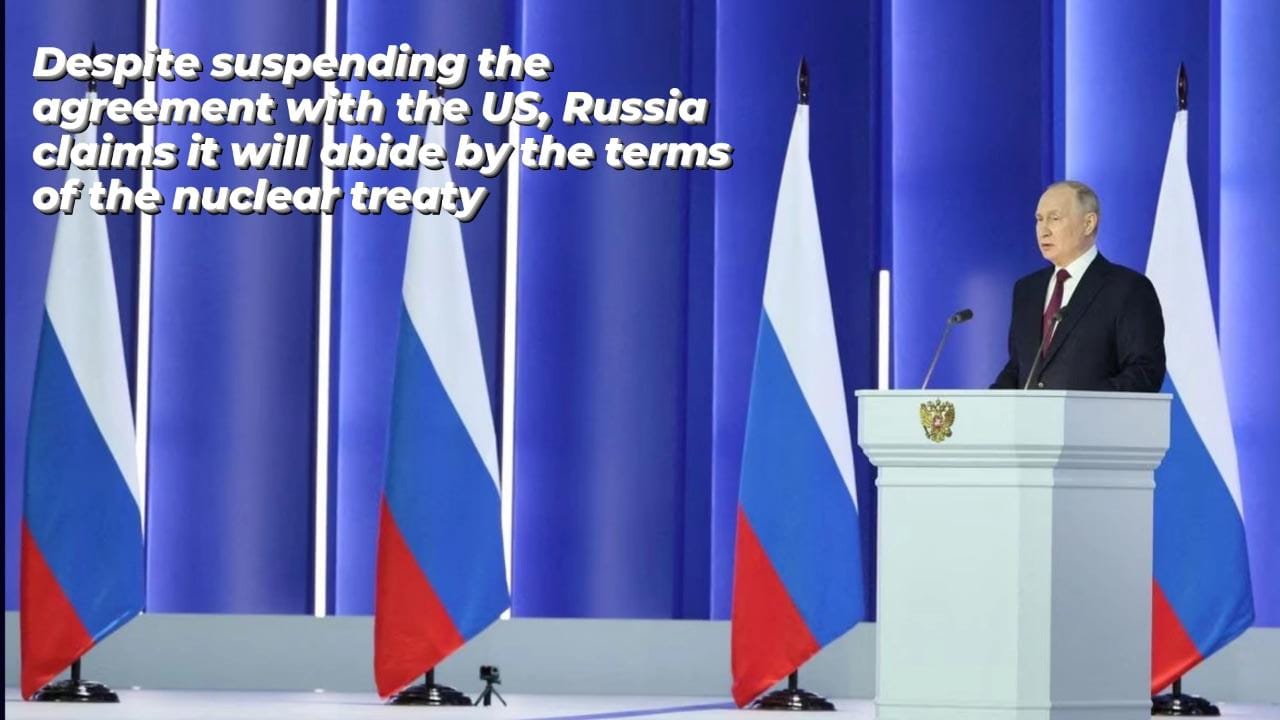 Despite the suspension of its final remaining arms control treaty with Washington, a senior defence official declared on Wednesday that Russia will adhere to agreed-upon limits on nuclear missiles and continue informing the United States about changes in its deployments.
Immediately after President Vladimir Putin accused the West of attempting to hand Moscow a 'strategic defeat' in Ukraine, both chambers of the Russian parliament voted in favour of suspending Moscow's participation in the New START treaty.
Major-General Yevgeny Ilyin, a senior member of the defence ministry, assured the Duma, or lower house, that Russia would uphold the restrictions set on nuclear delivery systems, which include missiles and strategic bombers.
According to Ilyin, who was quoted by RIA news agency, Moscow would keep alerting Washington about nuclear deployments in order 'to prevent false alarms, which is important for maintaining strategic stability.'