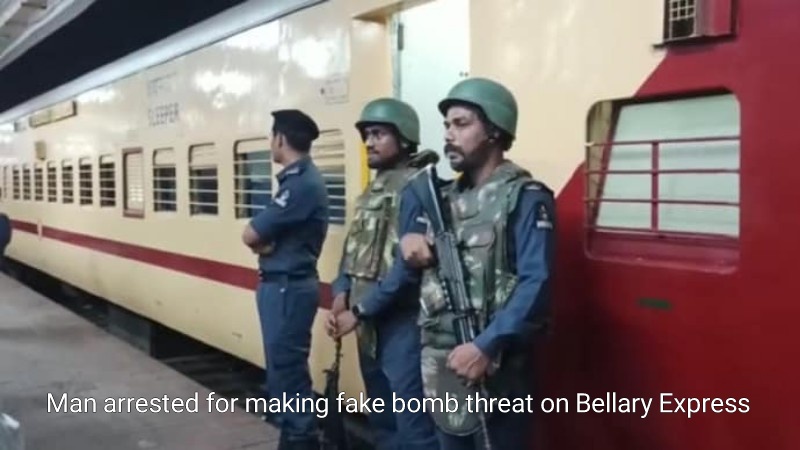 On Tuesday night, the Bellary Express received a bomb threat call at the Secunderabad railway station.
An officer from the Government Railway Police confirmed to India Today that on Tuesday night, railway officials were called and informed of the alleged bomb threat against the Bellary Express. From Secunderabad in Telangana to Belgaum in Karnataka, the train travels.
The Railway Protection Force and the Government Railway Police checked the Bellary Express thoroughly after receiving the call, but they found nothing.
Railway officials found that a fake bomb threat call had been made after the checks.
Sanga Reddy was taken into custody by police after a case was filed at the Gopalpuram police station. More research is being done.