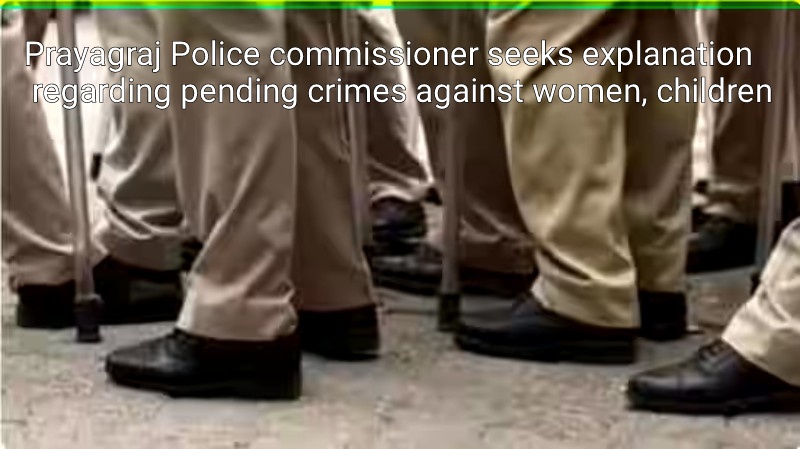 Ramit Sharma, the police commissioner in PRAYAGRAJ, has asked ACPs and SHOs for clarification regarding open cases of crimes against women and children. Official records show that for the past two months, investigations have been ongoing in 26 of these cases.
Five ACPs, 20 SHOs, and inspectors were found to have acted negligently during a review of cases involving crimes against women and children. Commissioner Sharma has given them notice in this regard and asked them to provide more details regarding the alleged negligence.
If they fail to respond to the notice in a satisfactory manner, further action may also be taken against them. It is important to note that Investigation Tracking For Sexual Offenses is reviewing cases involving crimes against women and children. Every month, ADCP Crime reviews and keeps track of the cases, and then sends a report to the appropriate authorities.
The government has made it very clear that officers who are found to have been careless in their investigations into crimes against women and children will face harsh punishment. Police have been instructed to prioritise investigating crimes against women, and no cases should be left open.
The SHOs and inspectors of Colonelganj, Shivkuti, Georgetown, Handia, Phulpur, Holagarh, Sarai Inayat, Soraon, Nawabganj, Karchhana, and Kaundhiyara, as well as the ACPs of Kareli, Atarsuiya, Soraon, and Kaundhiyara, have been asked to provide clarifications on open cases.