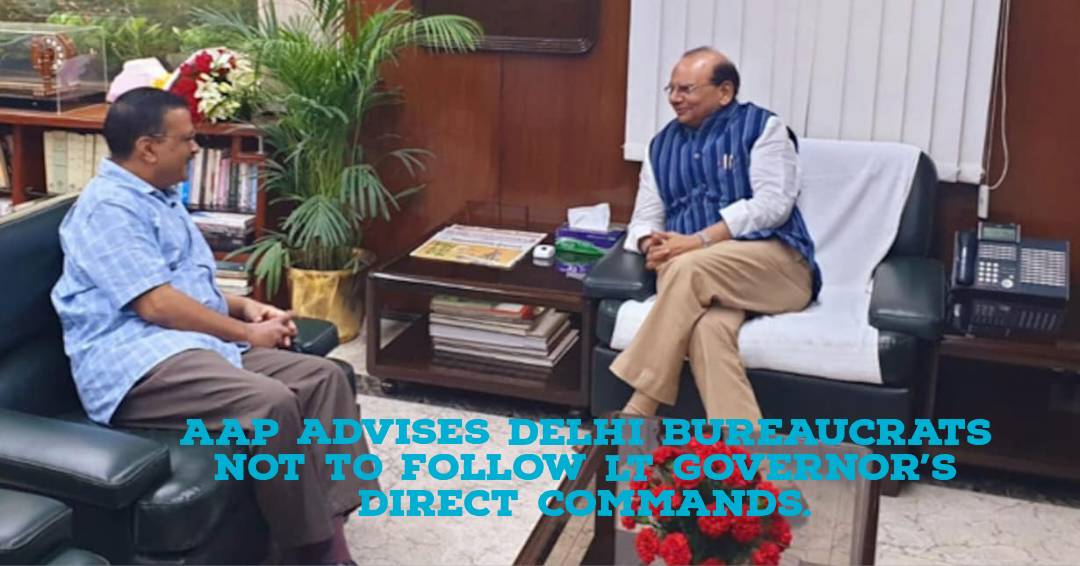 The Lieutenant Governor, VK Saxena, has been forbidden from giving direct commands to Delhi government employees.
The ministers of the Arvind Kejriwal-led administration have all written to the secretaries of their departments to demand that they rigorously abide by the Transaction of Business Regulations (TBR).
Any direct directions they get from the L-G are to be reported to the minister-in-charge via the secretaries.
The government asserted in a statement that the L-G has been delivering instructions to department secretaries without consulting the elected government, in violation of TBR Rules 49 and 50 and a Supreme Court decision.
It also stated that 'the execution of such unlawful direct commands from the L-G shall be deemed a breach of Rule 57 of the TBR.'
According to Manish Sisodia, deputy chief minister of Delhi, 'Any such orders received directly from the L-G are a violation of the Constitution and the instructions of the Supreme Court and the implementation of such orders will be looked severely by the administration.'
The Centre-appointed Lieutenant Governor and the AAP government have been engaged in a protracted legal dispute. The L-G and the AAP have clashed over a number of subjects.