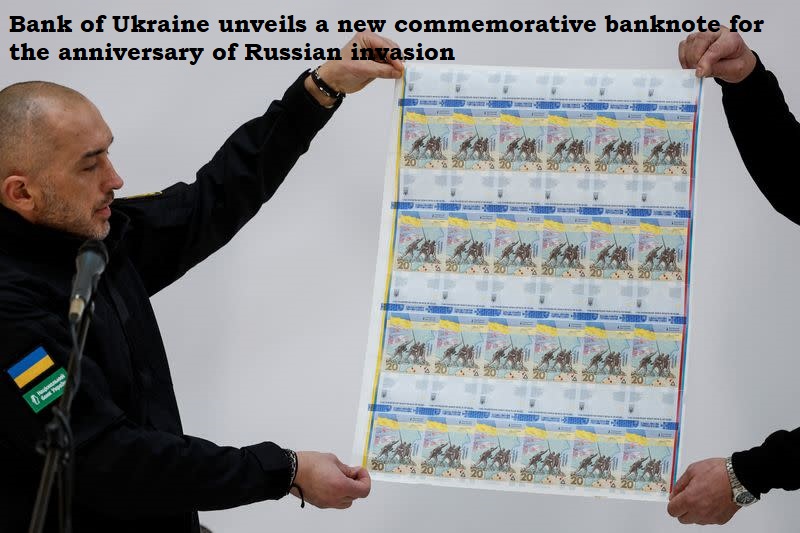 The 20-hryvnia memorial banknote was revealed by the Bank of Ukraine on Thursday. It has images of three Ukrainian soldiers raising the flag on one side and two hands bound with tape on the other, creating the appearance that Russian forces are carrying out crimes in Kyiv.
'To celebrate the anniversary of the conflict, we decided to launch a commemorative banknote,' said Andriy Pyshnyi, governor of the National Bank of Ukraine, during a presentation in Kyiv. 'It will depict on a small piece of paper a year of emotions, patterns, content, and iconic items.' According to Reuters, the message will be circulated to 300,000 people.
According to other bank representatives, new notes to honour Ukraine's win have been in the works for a few months. It took them eight months to design and produce this note. The bank plans a series of such commemorative notes to provide a visual of the war.
'During this year, Ukrainians have realised their force, their significance, their ability not only to withstand but also to win, to win without forgiving a single military crime, a single ruined house,' the governor said. 'This victory will be at a very high price but it will happen and it will be ours.'