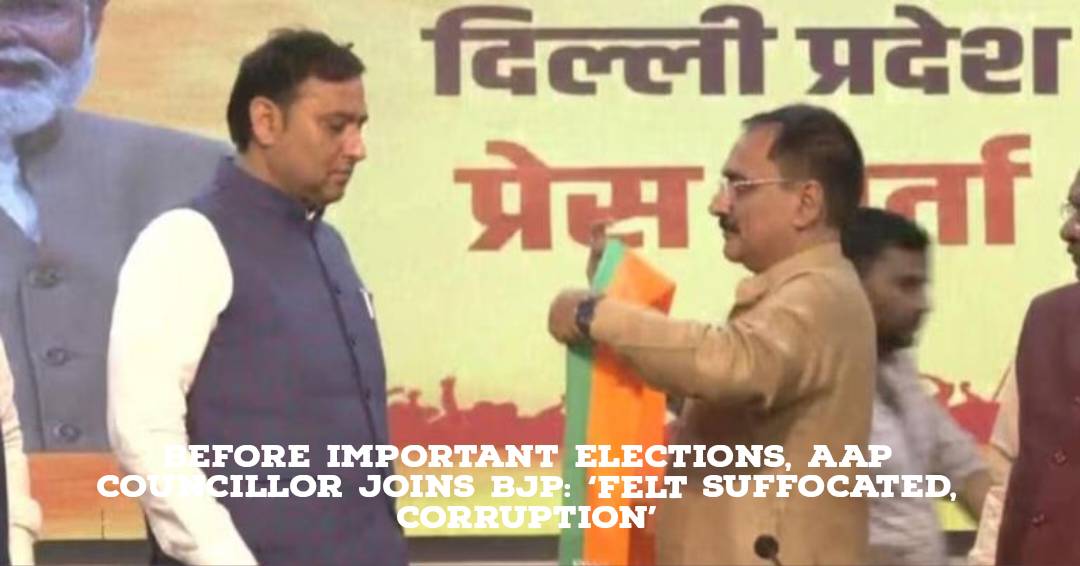 Delhi councilman Pawan Sehrawat today joined the Bharatiya Janata Party after leaving the Aam Aadmi Party (BJP). The leader claimed that the 'corruption in the Aam Aadmi Party' made him feel 'suffocated.'
At the BJP's Delhi unit office, working president Virendra Sachdeva and general secretary Harsh Malhotra welcomed the AAP councillor from Bawana into the fold.
The declaration was made shortly after the turmoil that erupted during the Standing Committee elections at the Delhi Civic Center at midnight.
Images taken at the scene showed council members yelling, shoving, and striking each other as others sprayed them in bottled water.
Shelly Oberoi, the new mayor of Delhi, claimed that BJP council members assaulted her when she was holding the poll.
Mr. Sherawat said, he was upset because the AAP council members were told to stir up trouble at the Municipal Corporation of Delhi (MCD) House meeting.
MCD will attempt to hold the standing committee elections once more today.
After three prior failed efforts, more than two months after the crucial municipal elections, and in accordance with a Supreme Court ruling, the MCD's mayor and deputy mayor were chosen on Wednesday.