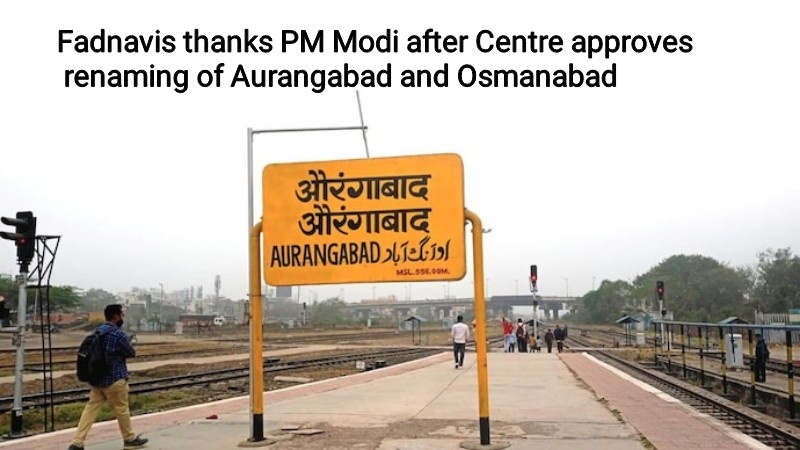 Chhatrapati Sambhaji Nagar and Dharashiv, respectively, have replaced the names Aurangabad and Osmanabad. The proposal was approved and the central government's 'no objection' to changing the names of the two Maharashtra cities was stated by the Ministry of Home Affairs on Friday.
The Deputy Chief Minister of Maharashtra praised the state government for its 'demonstration' while praising the decision made by CM Eknath Shinde.
He posted a message on Twitter with the approval letter from the home ministry attached, saying, ' 'Chhatrapati Sambhajinagar' of Aurangabad, 'Dharashiv' of Osmanabad! The central government approves the decision of the state government! Hon. Prime Minister Narendra Modiji and Union Minister Hon. Many thanks to Amitbhai Shah! The government under the leadership of Chief Minister Eknath Shinde ji has 'demonstrated'…!'
The late Shiv Sena leader Bal Thackeray was the first to call for the renaming of both cities. For many years, the founder of the Shiv Sena raised this demand. However, prior to his government's collapse in 2022, former Maharashtra CM Uddhav Thackeray decided to change these names in his final Cabinet meeting.
According to reports, the decision was unpopular with Congress and the NCP, allies of the Maha Vikas Aghadi (MVA). The state Cabinet had approved the decision, but the Centre had not yet done so.