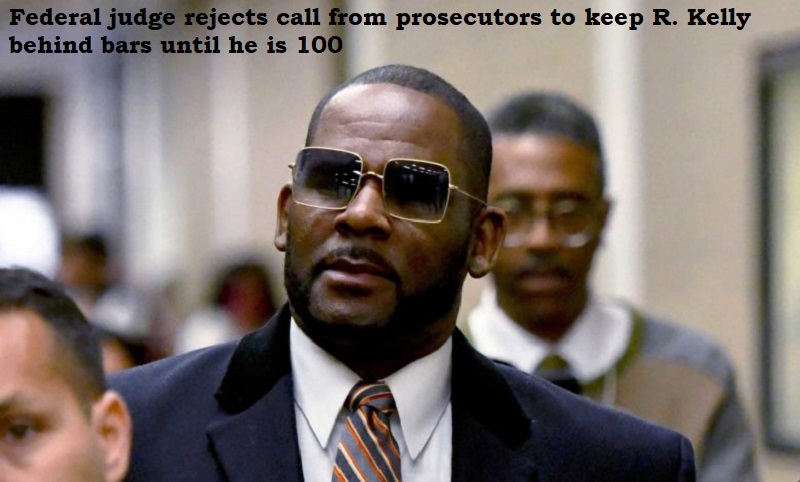 A federal judge on Thursday rejected a call from prosecutors to keep R. Kelly behind bars until he is 100, instead telling the Grammy Award-winning R&B singer he would serve all but one of his 20 years on child sex convictions simultaneously with a previous sentence.
The sentence, which was delivered in a courtroom in Kelly's hometown of Chicago, indicates that Kelly may be released from prison when he is nearly 80 years old. Judge Harry Leinenweber was requested by the prosecution to sentence him to 25 years, with the first 30 years of that term to be served after he completes the 30-year sentence that was handed down last year in New York for federal racketeering and sex trafficking crimes.
'The nature of this offense is … horrific,' Leinenweber said in explaining the 20-year sentence. He noted that Kelly's sexual abuse victims would suffer from his crimes for the rest of their lives.
At the same time, he accepted defence arguments that Kelly might not even make it to 80, so handing him a consecutive lengthy sentence, rather than allowing him to serve all but one year of it simultaneously, didn't make much sense.
Kelly's defence lawyer celebrated the ruling as a victory, and some of the singer's fans could be heard cheering outside the courtroom.