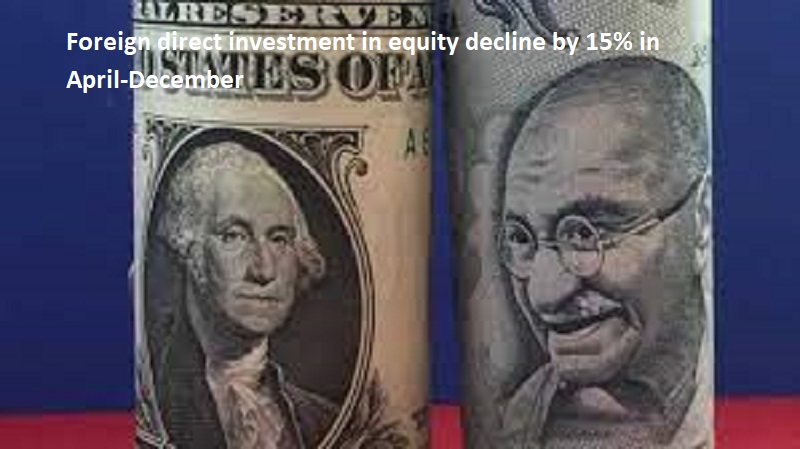 Mumbai: Foreign direct investment (FDI) in equity during the first three quarters of this fiscal year declined 15% on year-on-year basis.  The FDI equity inflow during the period stands at $36.75 billion. Data released by the Department for Promotion of Industry and Internal Trade (DPIIT) revealed this.
In all, FDI, which includes the equity capital of unincorporated bodies, reinvest earnings, and other capital, stood at $55 billion during April-December. It was at$60.4 billion a year ago. It reported an 8% fall.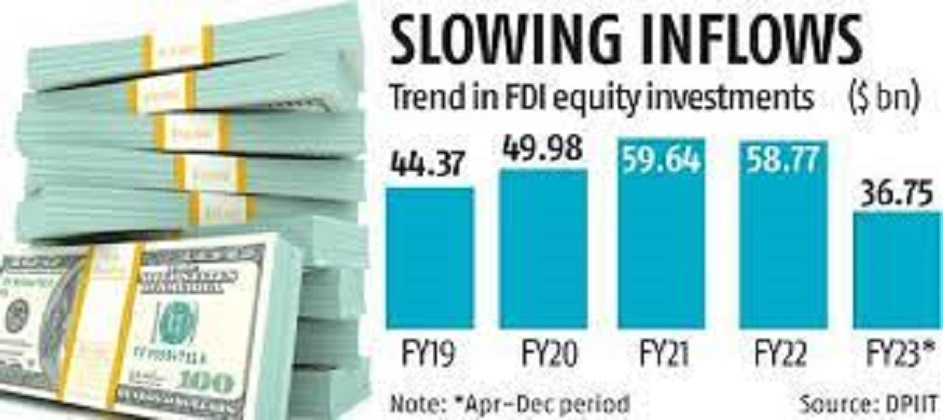 Computer software and hardware manufacturing were the highest recipient of FDI at $8.07 billion. This sector was followed by the services sector — encompassing financial, banking, insurance, and outsourcing, among others — at $6.56 billion. The telecommunications and trading sectors garnered $5.33 billion and $4.14 billion, respectively.
Maharashtra attracted $10.76 billion FDI. This was followed by Karnataka with $8.77 billion and Delhi with $6.11 billion.
Also Read: Deposits by NRIs surge by 76% in April-December 
According to the data shared by the DPIIT, Singapore was the top investing country with equity inflows of $13.07 billion during April-December. This was followed by the US ($4.95 billion), Mauritius ($4.73 billion), the United Arab Emirates ($3.1 billion), the Netherlands ($2.16 billion), the UK ($1.61 billion), Japan ($1.43 billion), Cyprus ($1.15 billion), the Cayman Islands ($624 million), and Germany ($350 million).