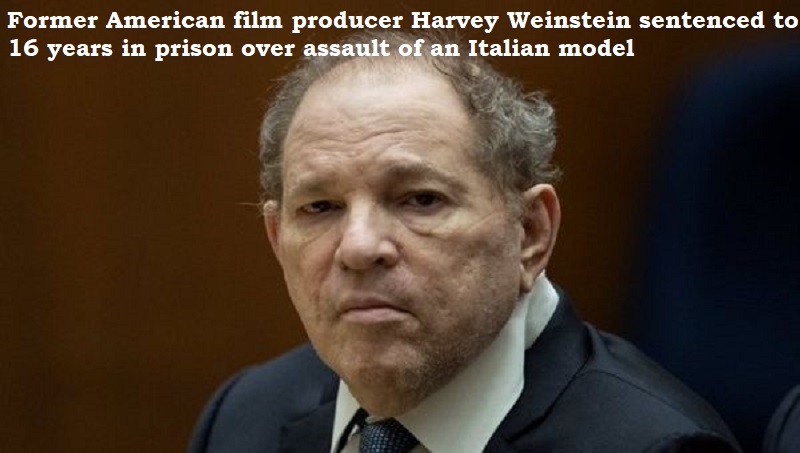 After a jury found Harvey Weinstein guilty of raping and assaulting an Italian actress and model in 2013, the former American film producer was given a 16-year prison term. On February 24, a court in Los Angeles passed judgement on him. In February 2013, while the city was hosting a film festival, he attacked the actress in a hotel room.
Since the late 1970s, more than 80 people have accused Weinstein of rape and other wrongdoing. The 70-year-old has already completed a 23-year prison term for a separate New York case.
The disgraced Hollywood star told the court, 'Please don't sentence me to life in prison. I don't deserve it'. Before Thursday's hearing, Weinstein maintained that the entire case was a 'set-up' against him by the victim. The name of the victim was kept as Jane Doe 1 to protect her anonymity while speaking in court before the sentence was read.
She recounted her trauma and how she endured for 'many years' since the assault.
'Before that night I was a very happy and confident woman,' she said. 'Everything changed after the defendant brutally assaulted me. There is no prison sentence long enough to undo the damage.'