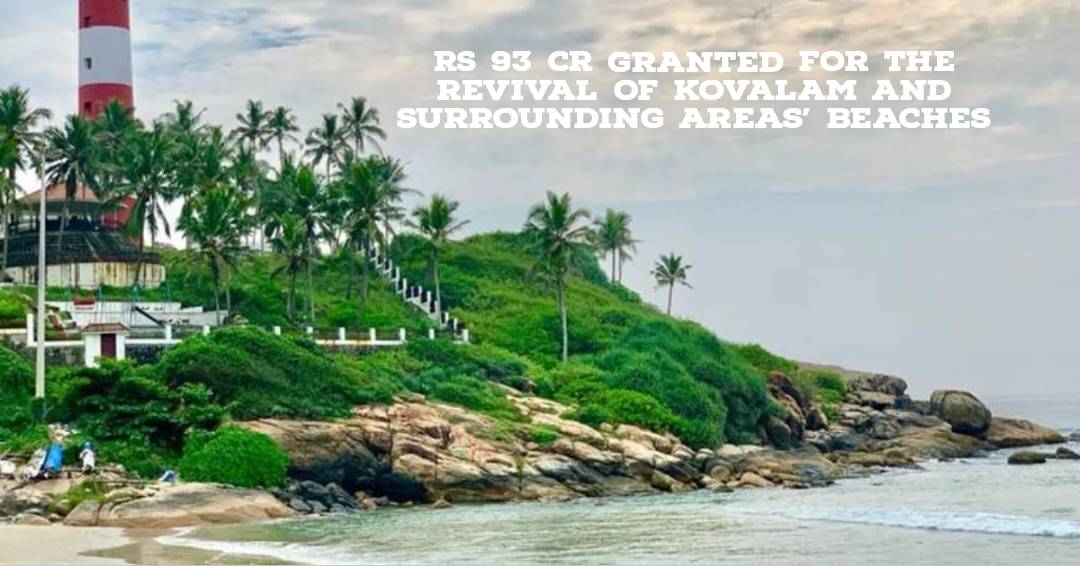 The Kovalam and surrounding areas' beaches will be improved, and the coastal area will be protected, thanks to a special project that the Kerala Cabinet has approved. The project will cost Rs 93 crore.
Due to its shallow sea and tidal waves, Kovalam, with its three crescent-shaped beaches, is a favourite among locals. With a view to luring in more tourists, the renovation will be carried out in two phases.
Basic amenities will be built at Hawa and Lighthouse beaches, Silent Valley Sunbath Park will be renovated, Thiruvananthapuram Municipal Corporation land will be developed, travel facilities will be improved to the Corporation land, transportation to IB Beach will be upgraded, the boundaries of IB and Adimalathura beaches will be fixed, and the coconut grove will be taken over.
The IB and Adimalathura beaches will be further developed, as well as the land surrounding the coconut grove, in the second phase.
The Kerala Infrastructure Investment Fund Board filed a proposal that will cost Rs 93 crore, and WAPCOS has been selected as the special purpose company to carry it out (KIIFB).
Before, it was stated that these beaches would be destroyed by rising waves if immediate corrective action was not done. According to a recent research, the water has eroded the Thiruvananthapuram shoreline alone by 2.62 square kilometres, or nearly 650 acres, during the past 14 years (from 2006 to 2020).