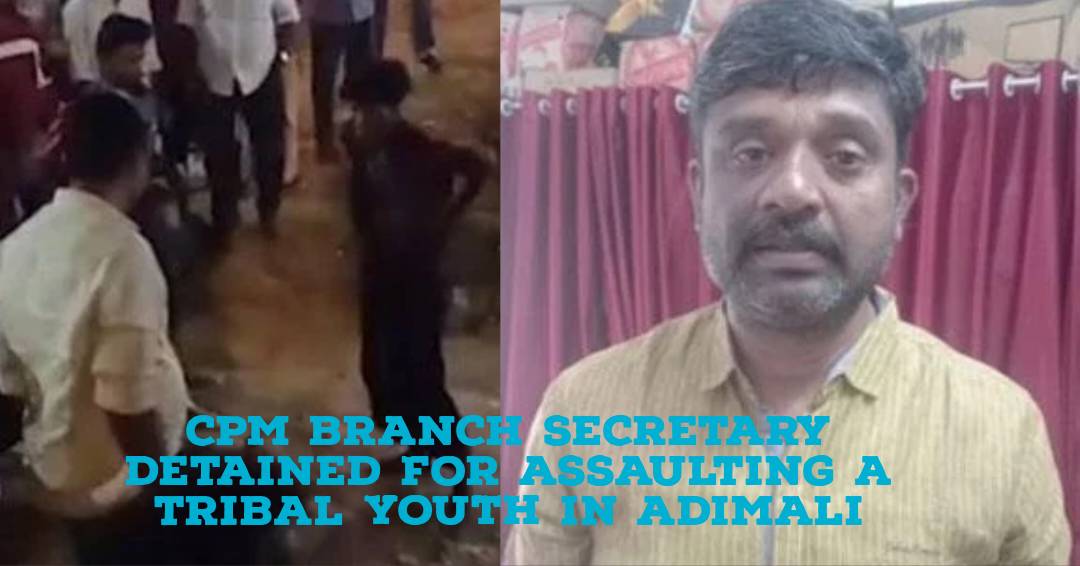 One of individuals detained in connection with the assault of a tribal youth inside a temple auditorium in Adimali, Idukki district, is a CPM branch secretary.
The jailed Kocheriyil Sanju serves as secretary of the CPM's Salkara branch committee.
Vineeth, a resident of Kanjikuzhy, was allegedly assaulted by Sanju and a few other people.
The police launched a complaint under the provisions of the Scheduled Castes and Scheduled Tribes (Prevention of Atrocities) Act on Friday as pressure mounted and the Kerala State Scheduled Castes/Scheduled Tribes Commission intervened.
Several people have criticised the police for doing nothing while they had the authority to register a suo motu case. The police's initial statement says that they had no information about the attack were refuted by images showing them nearby at the time of the assault.
At the police department in Adimali, Vineeth's statement was written down.
On Friday morning, the police took Justin, one of the accused, from his home. He was detained shortly after his release from custody in connection with a charge brought against him for disturbing the Shivaratri festival by getting into a fight on the grounds of a temple.