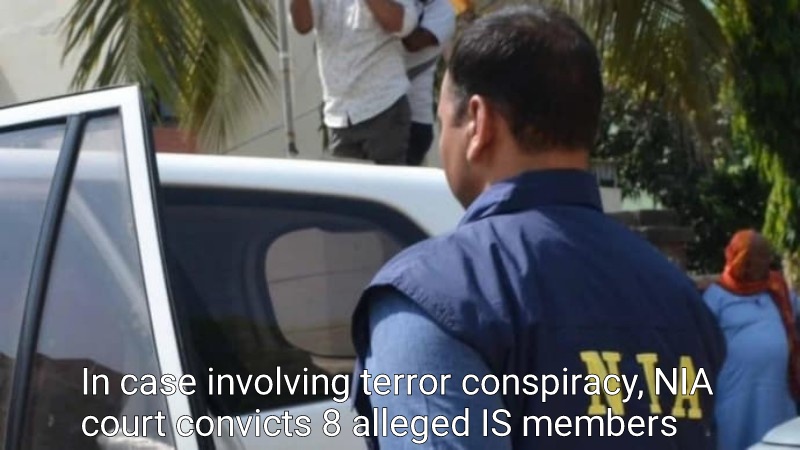 Eight alleged Islamic State (IS) members were found guilty of participating in a terror conspiracy by a Lucknow special court. The conviction, according to the National Investigation Agency (NIA), is a significant boost to the agency's efforts to take down the international terror group on a national level.
An NIA official told news agency PTI that the special NIA court would determine the severity of the punishment later.
In the Kanpur conspiracy case involving the planning of terrorist acts, the eight accused individuals were arrested in 2017. The case was initially filed at the ATS Police Station in Lucknow, and six days later, the NIA re-filed it.
It was found during the NIA investigation that the eight suspected IS members had prepared, tested, and attempted to detonate a number of improvised explosive devices (IEDs) at various locations throughout Uttar Pradesh.
According to the NIA, a notebook taken from a group hideout in Lucknow contained handwritten notes about potential targets and information on making bombs.