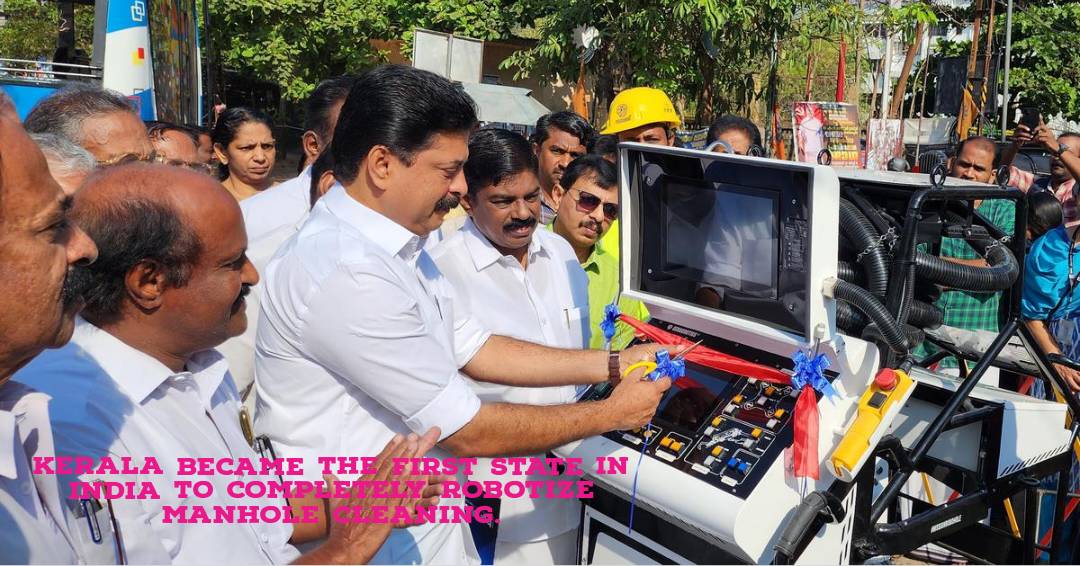 The nation's first state to fully automate manhole cleaning is Kerala.
Roshy Augustine, the minister for water resources, debuted the robotic scavenger Bandicoot on Friday in Guruvayur. Genrobotics, a startup established in Technopark, is the creator of Bandicoot.
According to Minister Augustine, the state would adopt robotic technology. The minister stated, 'The services of Bandicoot will be used to clean all commissioned sewers and drainage in Kerala.'
Recently, Kerala Startup Mission's Huddle Global 2022 summit honoured Genrobotics with the 'Kerala Pride' award (KSUM).
The main robot of Bandicoot, the Tron Unit, enters the manhole and removes sewage with robotic hands that resemble human limbs. According to Genrobotics, Bandicoot features cameras and sensors with HD vision that are waterproof and can detect dangerous gases inside manholes.
Currently, Bandicoot robots are being used in a few towns throughout 17 states and three Union Territories in India. In Thiruvananthapuram, KWA began deploying Bandicoot in 2018 to clean manholes.