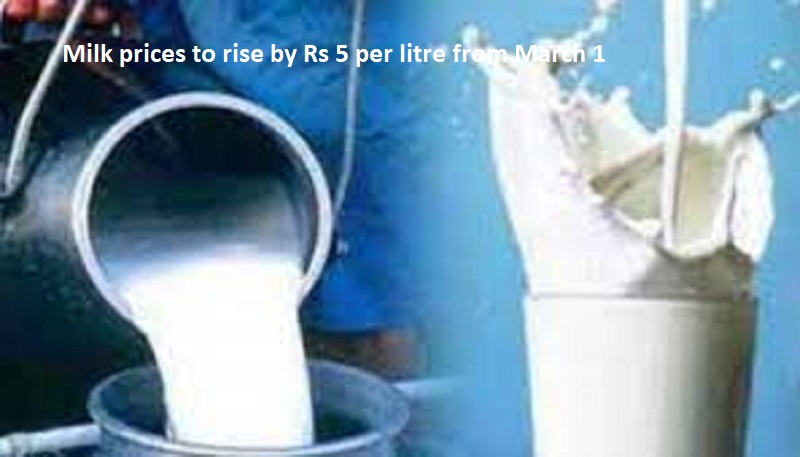 Mumbai: The Mumbai Milk Producers Association (MMPA) has decided to hike the price of buffalo milk in the city from March 1. The price will be hiked by Rs 5/litre. Price of buffalo milk will be increased from Rs 80 per litre to Rs 85 per litre. The new price will remain in force till August 31.
MMPA is selling buffalo milk through more than 3,000 retailers in the city.  This is the second steep hike in milk price after September 2022. In September last year, the price was hiked to  Rs 80 per litre from Rs 75 a litre.
Also Read: Indian railways cancel 420 trains today: Full list
More than 50 lakh litres of buffalo milk is consumed daily in Mumbai. Around 7  lakh litres is supplied by the MMPA through its chain of dairies and neighbourhood retailers, through their farms spread in and around the Mumbai.
In February this year, all the major cow milk producers' associations in Maharashtra, along with other major branded producers, have hiked the prices of cow milk by at least Rs 2 per litre.