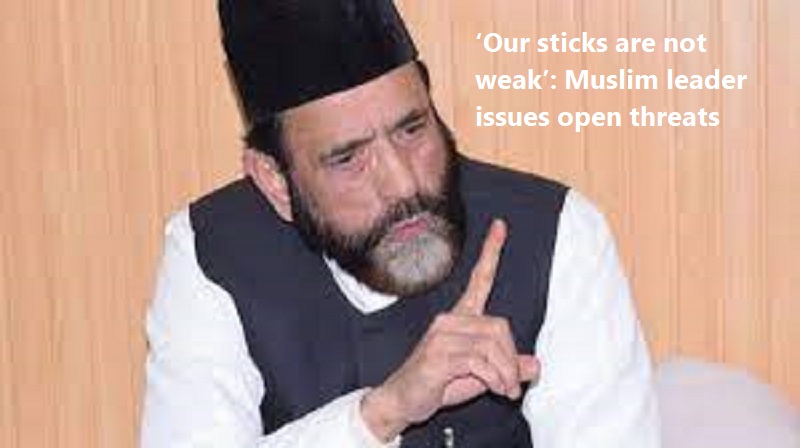 New Delhi:  Maulana Tauqeer Raza Khan has once again ignited controversy. The Muslim leader has issued open threat and warned that now either the country will run as per the law or by the stick, but our sticks are also not weak. He also demanded a ban on Vishwa Hindu Parishad (VHP) and Bajrang Dal.
Maulana Tauqeer Raza Khan is the founder of the Islamic party Ittehad-e-Millat.  He said this while commenting on the deaths of two cow smugglers in Bhiwani.
Also Read: Women's Premier League 2023: UP Warriorz announces vice-captain 
'The incident took place in Bhiwani on 16 February 2023, but we were silent. Our children were falsely accused and murdered. When the accused are supported in meetings and mahapanchayat itself, we feel that these murders and mob lynchings have become normal. The way the PFI was banned, VHP and Bajrang Dal should be declared as terror outfits and ban them,' said Maulana Tauqeer Raza Khan.
The leader also called Prime Minister Narendra Modi Dhritrashtra and said that the PM is not doing anything about the Duryodhanas and Dushasans in India. He also warned of another Mahabharata in present-day India.
In a press conference in Bareilly, Maulana Tauqeer said controversial things against Prime Minister Shri Narendra Modi, RSS, Vishwa Hindu Parishad and Bajrang Dal. He also targeted the media and said that when some incident happens in Punjab, the media concentrates there but it is not done about other states.