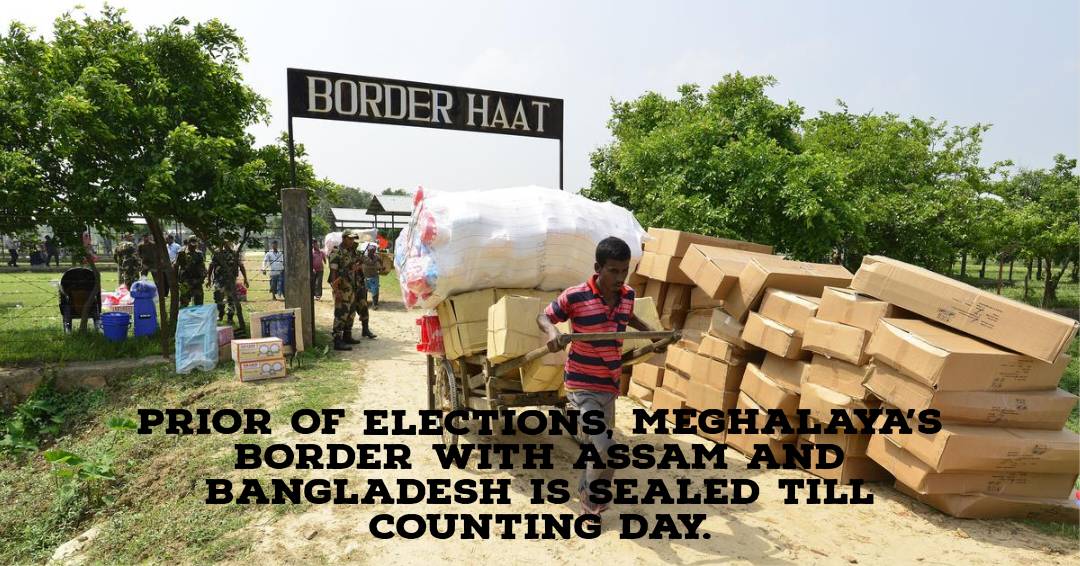 The Indo-Bangladesh border would be sealed in Meghalaya until March 2 in order to ensure free and fair assembly elections, informed state Chief Electoral Officer F R Kharkong.
The interstate border with Assam has also been sealed until March 2, according to the poll panel, he said.
Votes will be counted on March 2 after polls close on February 27 for the 60-member assembly constituency.
The movement of people in the border areas will be restricted, said Kharkongor, who told PTI that all districts with an international border with Bangladesh have been requested to issue orders to seal.
Also postponed until after the election is over is the operation of 'border haats.'
'There is a likelihood that law and order issues may result in danger to human life and disturbance to public tranquilly if the unrestricted movement of people between the two nations is allowed,' the CEO warned.