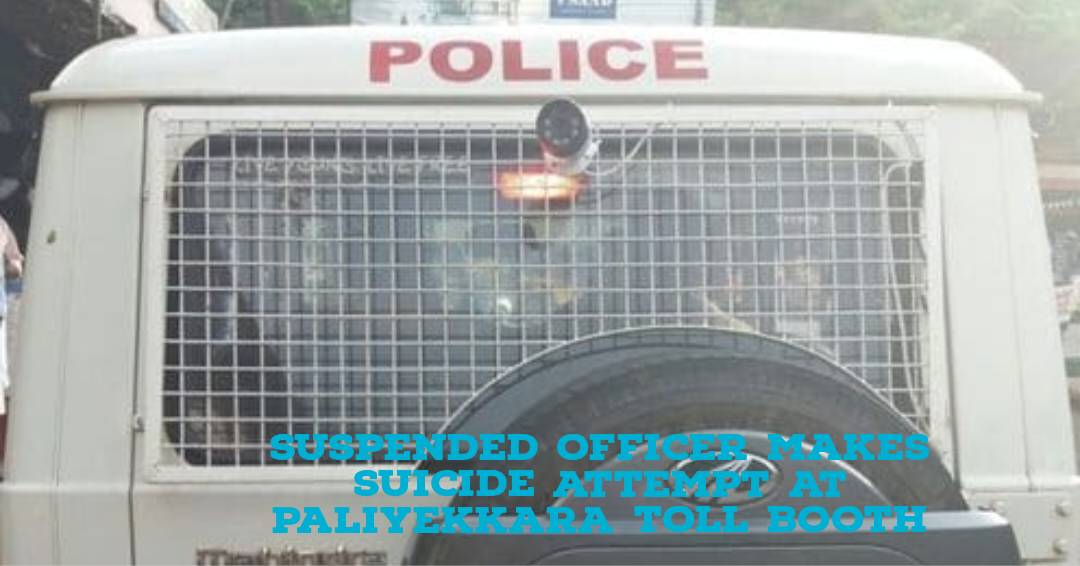 At the Paliyekkara toll booth, a police inspector who had just been suspended made a suicide attempt.
Kollam-born Inspector Lipi, who attempted suicide on Friday, was reportedly furious over the punishment. He was fired on Thursday due to his disrespectful behaviour towards an elderly person.
When the incident that prompted punitive action took place, he was stationed at the Meenakshipuram police station in the Palakkad district.
In an attempt to commit suicide, Lipi showed up on Friday with 20 litres of gasoline in the car. Nevertheless, the plan was thwarted when police officers and firefighters broke the car's window and doused it with firefighting foam.
He was sent to the medical centre.
A retired sub-inspector who was charged in a POCSO case a few days ago was found hanged in the car porch next to the residence of the young woman he was accused of abusing sexually. The incident took place in Feroke in the city of Kozhikode.