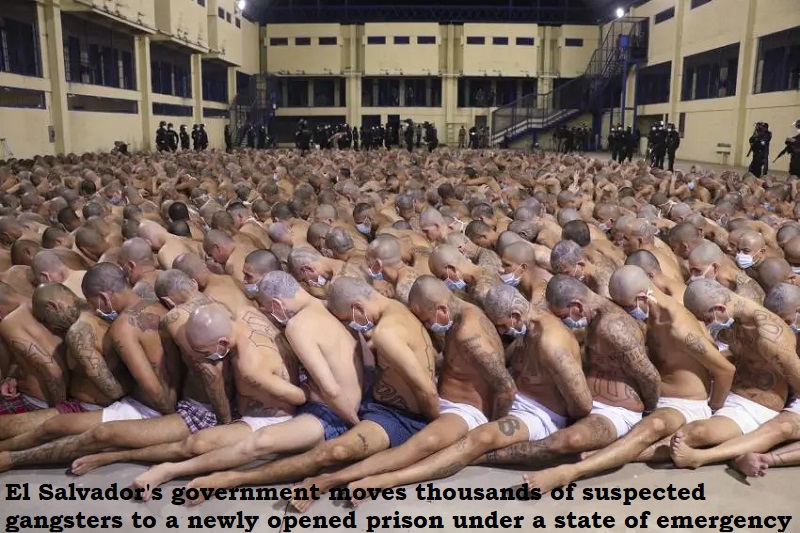 After a rise in killings and other violent crimes, El Salvador's government on Friday transferred hundreds of suspected gang members to a recently opened giant jail.
The nation of Central America's prison population has increased as a result of the latest move in a divisive anti-crime campaign.
President Nayib Bukele stated on Twitter that 'this will be their new home, where they won't be able to cause any more harm to the population.'
Bukele added that the first 2,000 people were moved to the Center for the Confinement of Terrorism, which is regarded as the biggest in the Americas, 'before dawn, in a single operation,' on Friday.
The 40,000-person prison received the suspected gang members.
In a video posted by Bukele, prisoners stripped down to white shorts, with their heads shaved, are seen running through the new prison into cells. Many of them are seen bearing gang tattoos.
President Bukele declared a 'war on gangs' last March, passing emergency measures which have been extended several times.