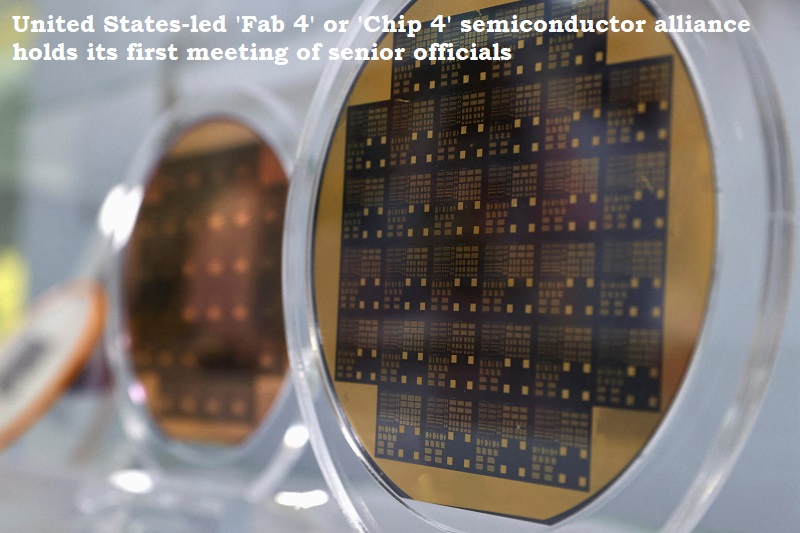 The 'Fab 4' or 'Chip 4' semiconductor alliance, which is led by the United States, conducted its first meeting of top officials last week, according to a statement from Taiwan's foreign ministry on Saturday (February 25).
The discussion, which focused on preserving the resiliency of the semiconductor supply chain, included representatives from Taiwan, the US, Japan, and South Korea. The government did not, however, identify the participants in the meeting.
After months of planning, the 'US-East Asia Semiconductor Supply Chain Resilience Working Group,' or 'Fab 4,' and the senior authorities had a virtual meeting on February 16, according to Reuters. The 'Fab' in the name refers to a shorthand of an industry term for the fabrication plants where chips are made and used for virtually everything from fridges to fighter jets.
The countries that are a member of this group in the Indo-Pacific region is home to some of the world's largest contract chip makers including, Taiwan Semiconductor Manufacturing Co Ltd, South Korean memory chip giants Samsung Electronics Co Ltd, and SK Hynix with Japan being the supplier of materials and equipment required to make the semiconductors.