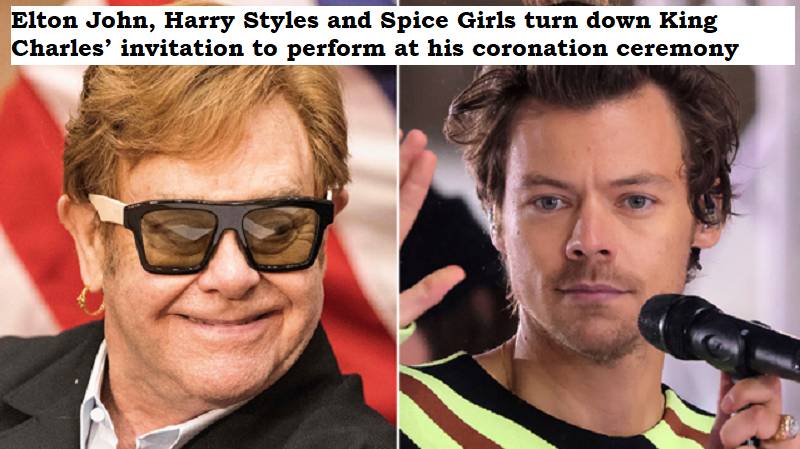 Elton John, Harry Styles, and the Spice Girls are among the musicians who have declined King Charles' invitation to play at his approaching coronation. This information was released just one week after Adele and Ed Sheeran both turned down the invitation. According to reports, all three declined the invitation because of their busy schedules.
Charles and his wife Camilla will be crowned as the new King and Queen of the United Kingdom at Westminster Abbey on May 6, 2023. After the event, there will be a special performance to celebrate, which is planned for May 7, 2023. At the passing of his mother, Elizabeth II, Charles will assume the throne.
As for the unavailability of the singers, both Harry Styles and Elton John will be on tour in the beginning of May so they can't make it.
Meanwhile, there is no news on whether Charles' son Prince Harry will be a part of the ceremony with his wife Meghan Markle.