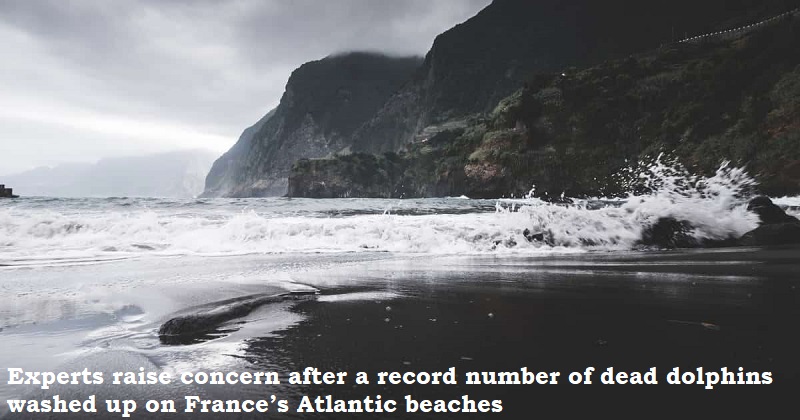 After a record number of dead dolphins showed up on France's Atlantic shores, experts expressed worry. According to scientists, dolphins in the area are dying because they get entangled in fishing gear, and time is running out for the dolphin population.
Between December 1 and January 25, 370 dead dolphins were discovered washed up on French beaches, according to researchers at the Pelagis sea mammal and bird observatory.
Without a question, becoming tangled in fishing gear continues to be, and has been since the 1990s, the leading cause of death for common dolphins discovered stranded on beaches in the winter.
It went on to say that the situation was concerning and didn't just affect France but also neighbouring nations.
Last week, a French environmental nongovernmental organisation issued the warning after releasing hundred of photos of dolphins, urging the authorities to intervene.
The photos, by marine conservation group Sea Shepherd France, showed the body of a dolphin mutilated.
Sea Shepherd France said: 'This is the worst face of fishing: no respect for the living, no love for the sea that sustains them. Those who atrociously mutilated this dolphin should never be allowed to fish again.'