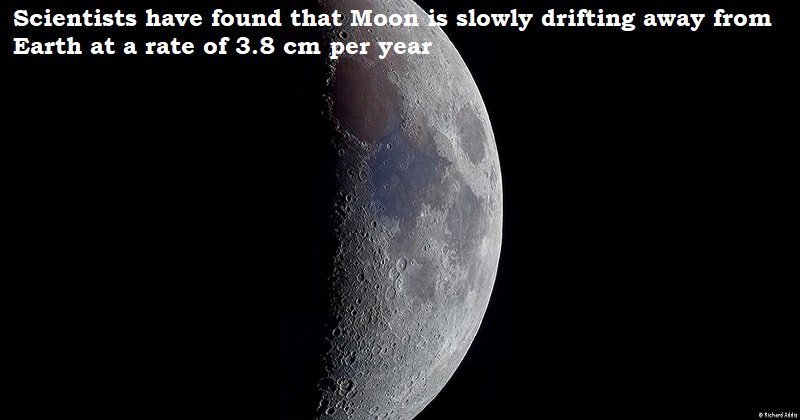 Researchers have discovered that the Moon is steadily separating from Earth at a rate of 3.8 centimetres annually.
Reflective panels placed on the Moon in 1969 during the Apollo expedition enabled specialists at the National Radio Astronomy Observatory (NRAO) to make the finding. According to sources, it gave them the ability to gauge the separation between the panels and the planet.
Although this behaviour had been predicted, experts have been surprised by how quickly it has been occurring.
Experts estimate that the Moon was 60,000 kilometres closer to Earth than it is today 2.46 billion years ago. This indicates that the Earth once received sunshine for roughly 17 hours every day.
However, there is a scientific explanation to this phenomenon. It's called 'Milankovitch cycles'.
According to NASA,'Milankovic cycles' are small changes that occur in the Earth's orbit around the Sun, changing the amount of sunlight the planet receives.
This in turn influences the kind of climate Earth has and can dictate periods of wet or dry weather.