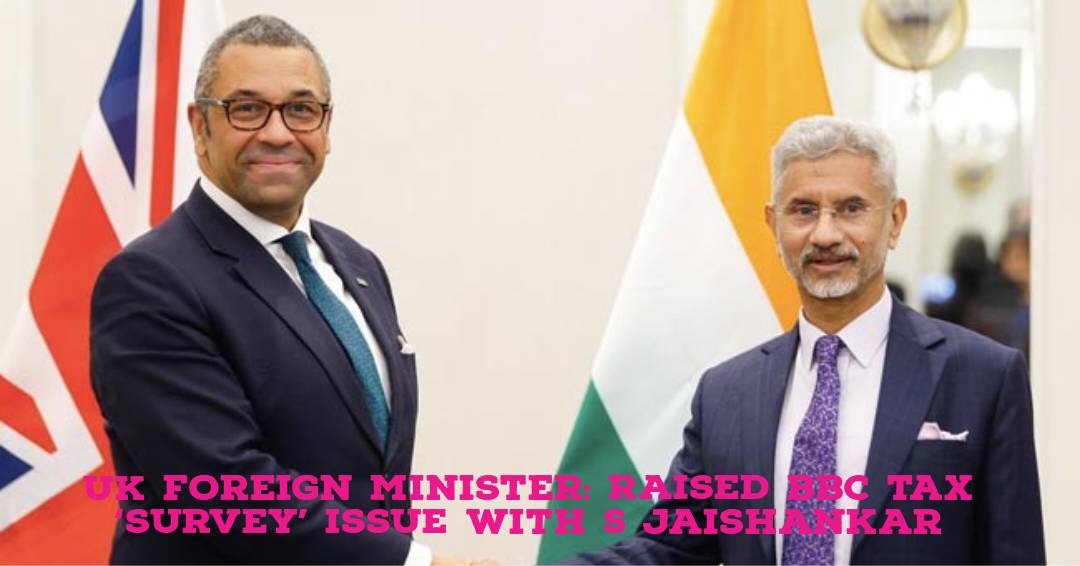 During a Wednesday bilateral meeting, British Foreign Minister James Cleverly brought up the subject of BBC tax searches with Indian Foreign Minister S Jaishankar, the minister claimed in an interview.
Tax authorities searched the BBC offices in New Delhi and Mumbai last month.
The government conducted the searches after reacting violently to a British Broadcaster documentary regarding Prime Minister Narendra Modi's administration of Gujarat during riots in 2002.