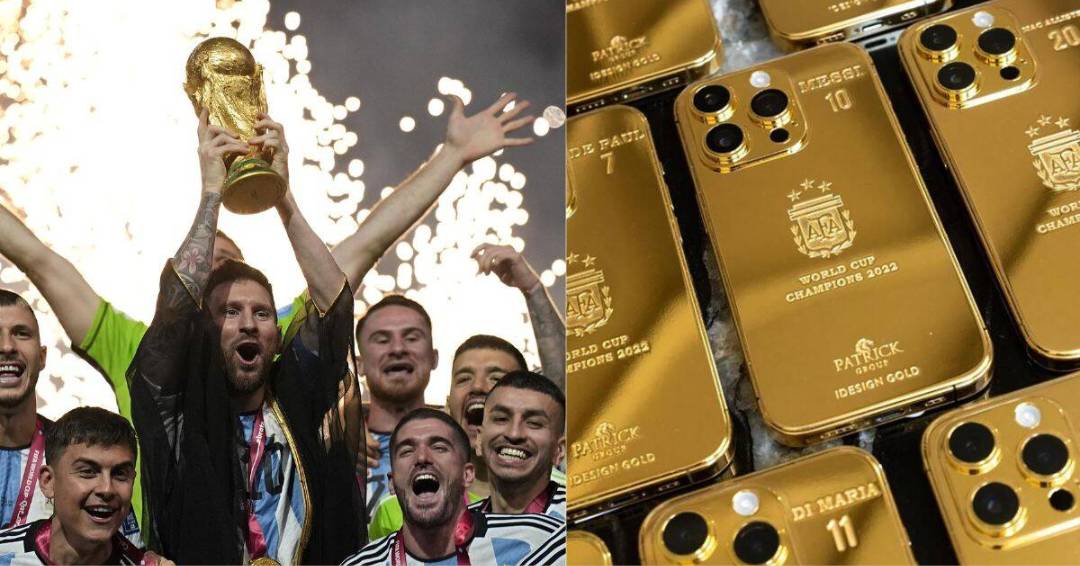 Every member of Lionel Messi's team and support personnel received gold iPhones after he led Argentina to victory at the FIFA World Cup in 2022.
The 24-carat jewellery, valued at £175,000 (about Rs. 1.73 crore), has the player names, jersey numbers, and the Argentine insignia inscribed on it, The Sun reported.
Last week, the maestro had them sent to his flat in Paris.
Argentina finally won their third World Cup after a 36-year wait when they defeated France on penalties in the championship game.
It was also Messi's first World Cup victory after he fell to Germany 0-1 in the 2014 final following extra time.