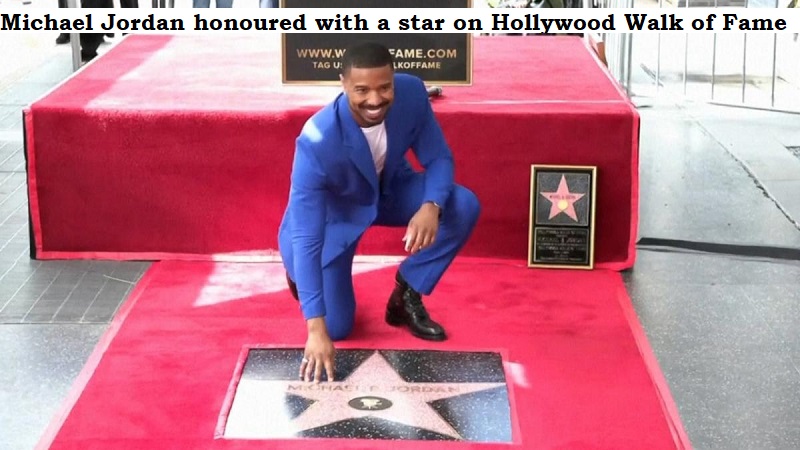 Michael B. Jordan was honoured with a star on the Hollywood Walk of Fame only days before Creed III is scheduled to open in theatres all around the world. Courteney Cox, who starred in Friends, received a similar star earlier this week as well.
Only two days before Creed III's release, Jordan's star was unveiled on Wednesday. Jonathan Majors left his imprint at Michael B. Jordan's Hollywood Walk of Fame ceremony.
At the ceremony, Majors gave a moving homage to Jordan. He refers to Jordan as 'Michael B. Beautiful' and claims that Creed I motivated him to join the Equinox. Online users have seen a number of pictures and videos from the ceremony.
In one of the clips, Jordan is seen spinning around on his brand-new star on the Hollywood Walk of Fame. Jordan, one of the most respected actors in Hollywood, has been acting professionally since he was only 12 years old.
He has a substantial body of work in movies like Fantastic Four (2015), Creed (2015), and Black Panther (2018), and is set to make his directorial debut with Creed III.