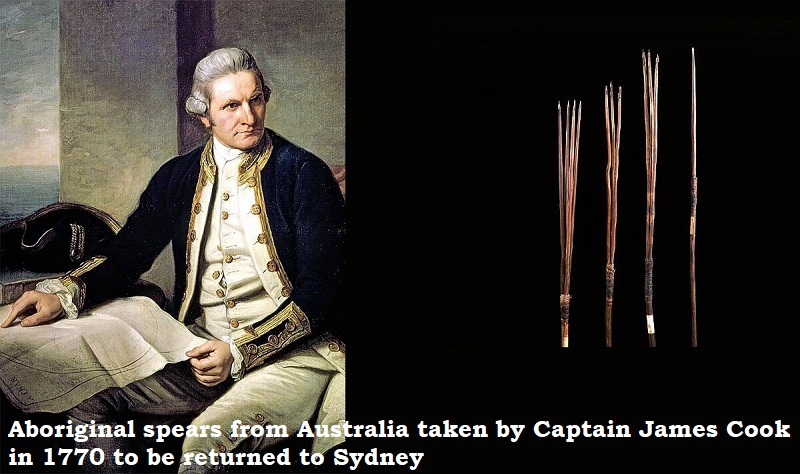 Captain James Cook's 1770 capture of Aboriginal spears from Australia is about to be returned to the clan's living descendants in Sydney. The indigenous people have been urging Cambridge University's Trinity College to return the spears for 20 years.
Captain Cook was met by two Gweagal Men of the Dharawal peoples upon his arrival at Botany Bay, south of Sydney. The Native warriors fled after the subsequent confrontation, which Cook's troops engaged in with musket fire. The men's campsite was then searched by Cook's crew, who discovered roughly 40 spears and other items.
The arrival of Captain Cook at Botany Bay is regarded as one of the key moments in the development of contemporary Australia. But since Aboriginal people inhabited the land for tens of thousands of years before Cook's arrival, such a narrative has found criticism.
Ray Ingrey, chairman of the community's Gujaga Foundation, told BBC that Gweagal people had a deep, spiritual connection with their spears.