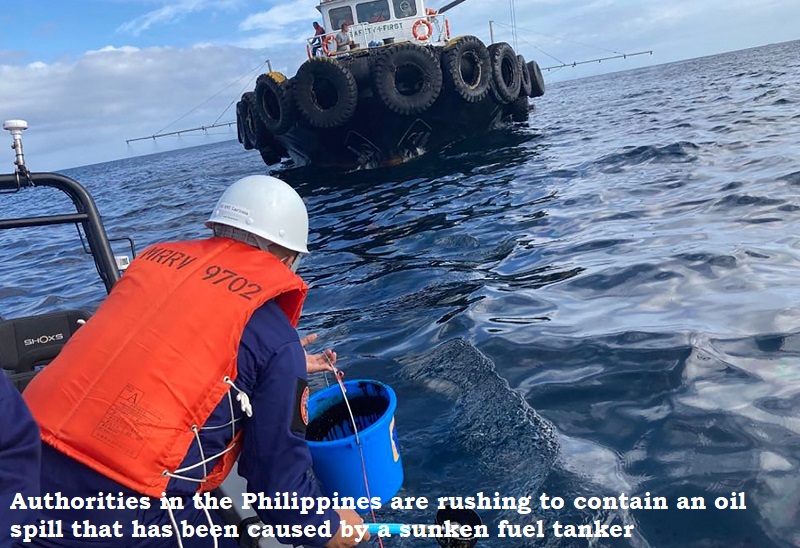 Officials in the Philippines are working quickly to contain an oil spill brought on by a fuel tanker that sank. On a sizable central island, the oil spill has reached coastal communities. The marine ecology is under peril due to the oil leak. Fishermen have been instructed to remain on land.
On Friday, the tanker MT Princess Empress, which had sunk while travelling to the province of Iloilo with roughly 800,000 litres (211,338 gallons) of industrial fuel oil aboard, was still unaccounted for.
The oil tanker's engine malfunctioned on Tuesday (March 3) as a result of overheating. According to the coast guard, it drifted as a result of the heavy seas. Before it sank, all 20 crew members were saved. What caused the vessel to sink could not be immediately determined.
Carlos Primo David, undersecretary at the environment ministry, said it was crucial authorities find the tanker soon as there could still be a large volume of oil inside.
Environment Secretary Maria Antonia Yulo Loyzaga said a rapid assessment was being undertaken of coastal and marine habitats that could be impacted.
At risk of damage was approximately 591 hectares of coral reefs, 1,626 hectares of mangroves and 362 hectares of seagrass, the ministry said.