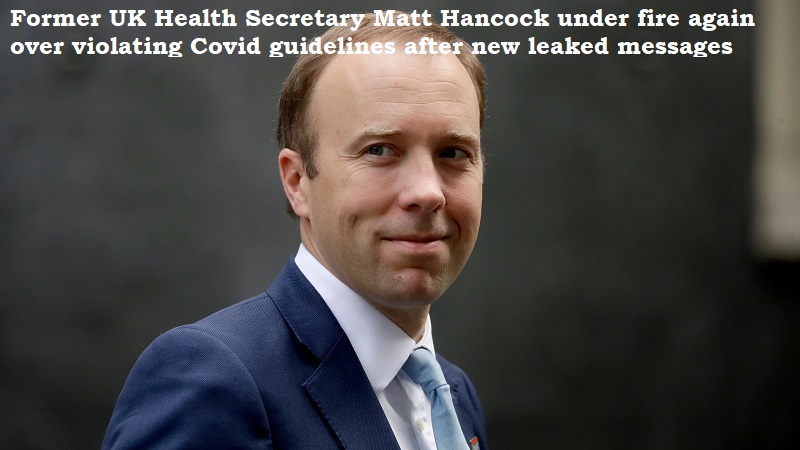 Since additional leaked messages show that they made jokes about locking up travellers arriving at quarantine hotels, UK officials and the former Health Secretary Matt Hancock are once again facing criticism for breaking Covid pandemic standards.
The Daily Telegraph released the texts.
Health Secretary Hancock stated that they were 'offering families all the huge suites and placing pop stars in the box rooms' in a conversation from February 2021. UK Cabinet Secretary Simon Case responded that he only wanted to observe a few first-class passengers' faces when they entered a Premier Inn shoe box. According to Hindustan Times, he also inquired about the number of persons who had been 'shut up' in hotels the day before.
The conversation continued, and Hancock responded, 'None. But 149 chose to enter the country and are now in Quarantine Hotels due to their own free will!'
Simon found this funny and said, 'hilarous.'
The texts also suggested that Hancock wanted to get heavy with police over the enforcement of lockdown rules.
A few days back, other leaked messages revealed that Hancock rejected the health chief's advice on care homes for testing people. To this, he said it is outrageous and denied doing so.