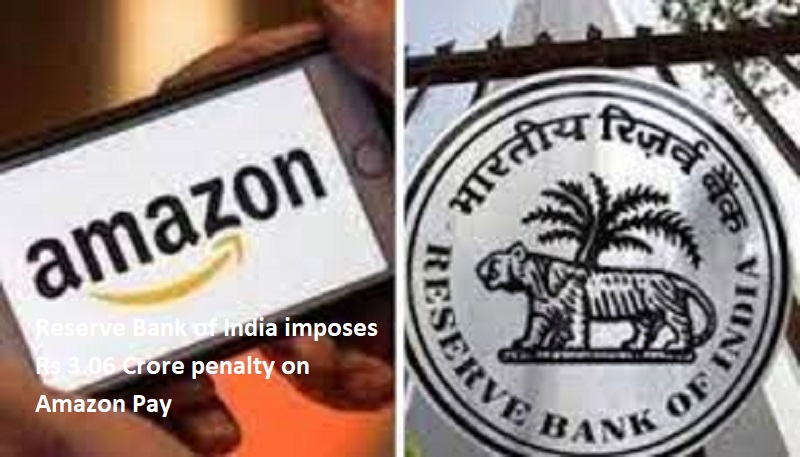 Mumbai: Reserve Bank of India (RBI) has imposed a penalty of Rs 3.06 Crore on Amazon Pay (India) Private Limited. The apex bank imposed fine  for non-compliance of certain norms related to Prepaid Payment Instruments and Know Your Customer.
'RBI has imposed monetary penalty of Rs 3,06,66,000/- (Rupees three crore six lakh sixty six thousand only) on Amazon Pay (India) Private Limited (the entity) for non-compliance with certain provisions of the Master Directions on Prepaid Payment Instruments (PPIs) dated August 27, 2021 and the Master Direction – Know Your Customer (KYC) Direction, 2016 dated February 25, 2016,' RBI said in a statement.
Also Read: Foreign exchange reserves of India fall to 3-month low
Amazon Pay is an online payments processing service owned by Amazon.com Inc.  RBI had recently granted payment aggregator licence to 32 entities including Amazon Pay.