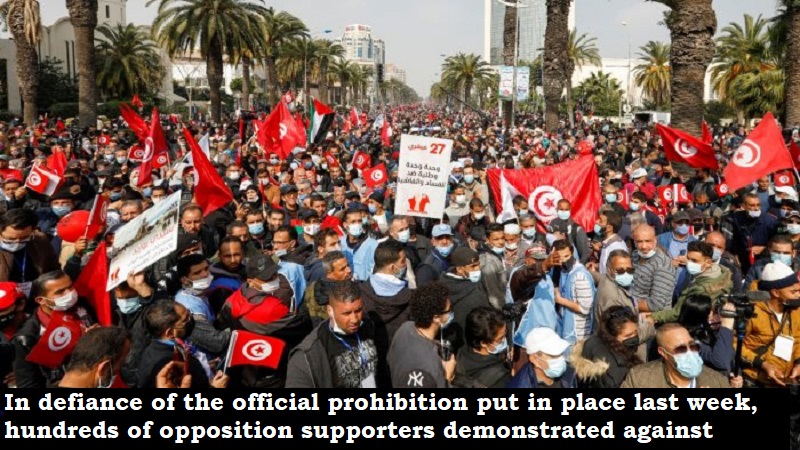 In defiance of the official prohibition put in place last week, hundreds of opposition supporters demonstrated against President Kais Saied on Sunday (March 5) in Tunis, the capital city of Tunisia. Also, this comes only one day after the largest demonstration against the government's leader in Tunisia was staged by the country's powerful labour union, Union Générale Tunisienne du Travail (UGTT), better known as the Tunisian General Labor Union.
After police warnings that their demonstration was illegal and that they would not want to use force to stop them, hundreds of opposition party members smashed through police barriers during the march on Sunday in central Tunis, according to Reuters.
Subsequently, thousands of protesters pushed through the barriers to reach Habib Bourguiba Avenue, an area where most rallies take place.
The main opposition coalition National Salvation Front (NSF) comprising Tunisia's biggest party, the Islamist Ennahda, the Stop the Coup protest movement and some other smaller parties have demanded that Saied step down.
This comes amid a wave of arrests in recent weeks which include opposition politicians, prominent activists, a businessman, a media figure as well as two judges for supposedly criticising the north African country's president.