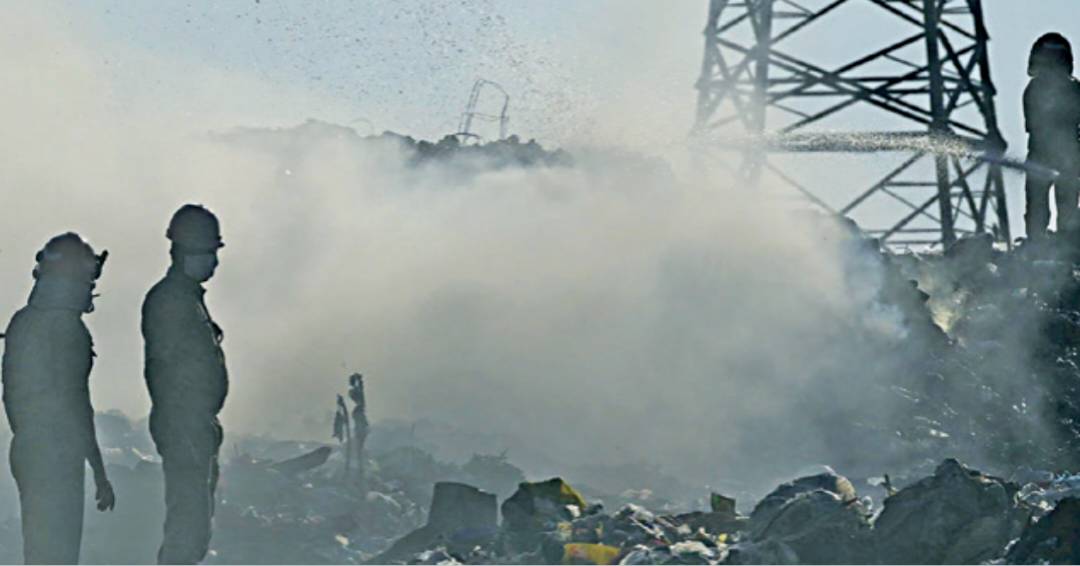 The Pollution Control Board was criticised by the Kerala High Court on Tuesday for failing to fulfil its obligations.
Initiating suo motu proceedings regarding the fire at Brahmapuram dumping yard, the court directed the Ernakulam district collector, the chairman of the pollution control board and the Kochi Corporation to appear before in at 1.45 pm on Tuesday.
According to the court, the city resembles a gas chamber. The court further stated that the guilty authorities will face harsh punishment.
'Moving forward, every day is critical as far as the management of smoke-induced health hazards,' it stated.
The high court likewise urged representatives to clearly state their positions on solid waste management.
On Thursday, the dumpyard caught fire. Although the fire was put out after several days of efforts, Kochi and its surroundings are still being choked by smoke.
Judge Devan Ramachandran requested the High Court chief justice's involvement in the matter in a letter on Tuesday. Opposition leader V D Satheesan requested an investigation by a judge from the HC when the matter was brought up in the Assembly.