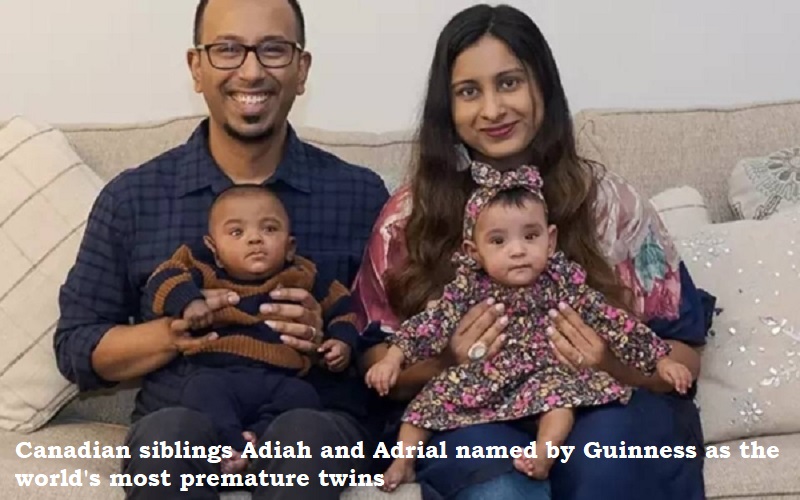 Adiah and Adrial Nadarajah, twins from Canada who were born at 22 weeks, or 126 days early, have been recognised by Guinness as the world's most preterm twins. The twins Keeley and Kambry Ewoldt, who were born in 2018 in the US state of Iowa, set the previous record at 125 days, but the Canadian brother and sister have already surpassed it.
Pregnancy typically lasts for 40 weeks, but Shakina Rajendram gave birth to her baby at the age of just 21 weeks and 5 days. The physicians assigned the babies a 0% chance of survival four months into the woman's pregnancy.
"When I went into labour, the babies were denied all life-sustaining measures at the hospital I was admitted to and almost left to die," revealed Rajendram before adding, "We were in shock."
As a rule of thumb, most hospitals do not attempt to save babies born before 24 to 26 weeks. According to a BBC report, Rajendram was told that if her babies were born, even a few minutes before 22 weeks, the doctors would not save them and they will be left to die.
When all hope was seemingly lost, the couple was accepted by the Mount Sinai Hospital in Toronto which had a dedicated neonatal intensive care unit. The twins had a combined weight of 750 grams which also made them the 'lightest twins at birth'.