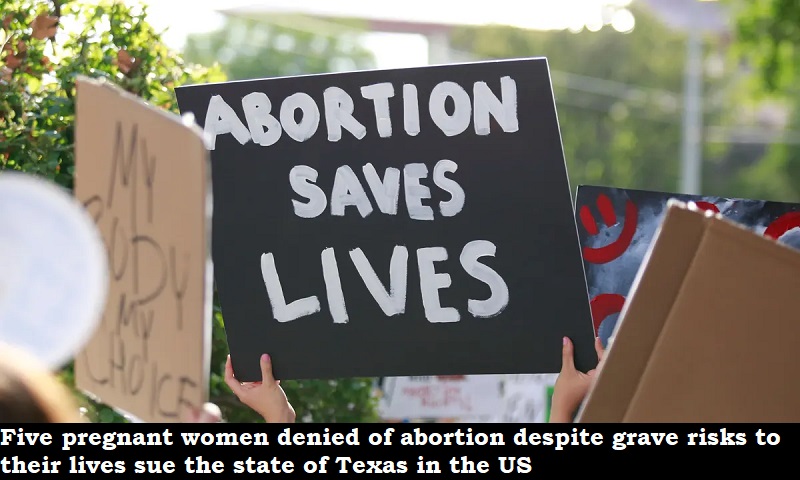 Five pregnant women who were denied abortions despite serious threats to their lives have filed a lawsuit against the state of Texas in the US, marking a first. It is the first time that pregnant women have chosen to take legal action themselves against the restrictive abortion policies, according to a New York Times story. The Center for Reproductive Rights has supported the case that has been filed.
The historic 'Roe v. Wade' decision from 1973 that established a woman's right to an abortion was overturned by the conservative-dominated US Supreme Court in June of last year, which ruled that individual states can either legalise or ban the practise on their own.
Since then, Texas, a historically Red state has banned abortions, barring a few exceptions which a physician determines on his sole authority. In the suit, the women have asked the court to clearly clarify what are the exceptions and under what conditions abortion can be granted to one.
Two of the women who sought abortion had fetuses with no skull and yet they were not granted abortion despite scurrying across state borders to seek treatment.