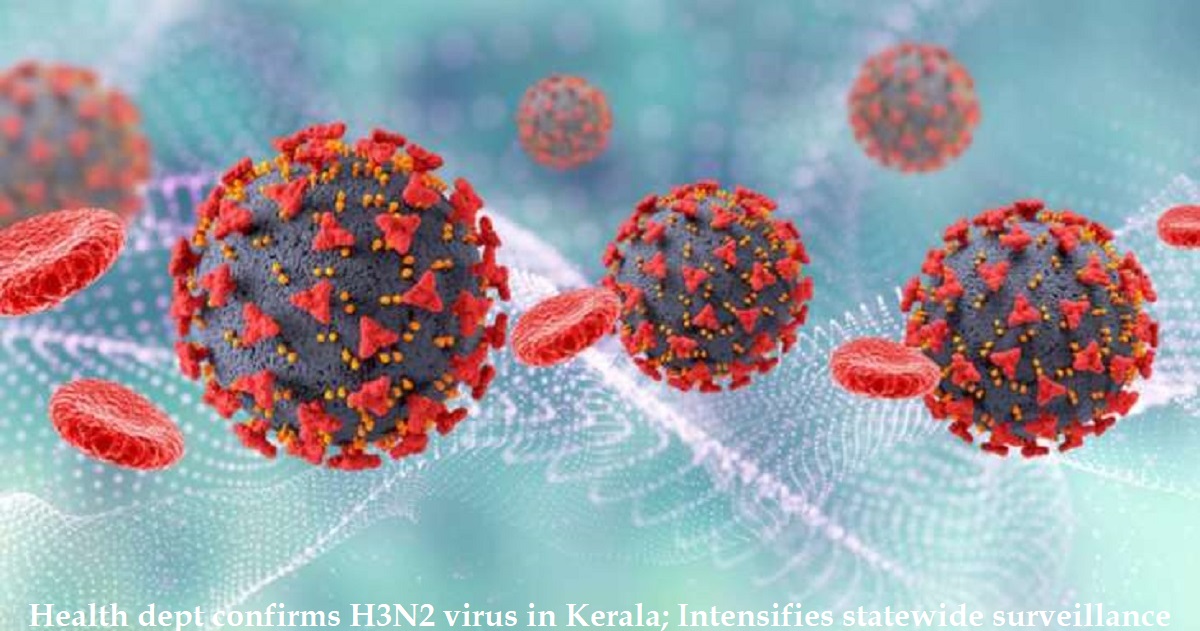 Thiruvananthapuram: The health department has directed to intensify surveillance across all districts of Kerala in the wake of the sharp rise in fever cases and confirmed presence of H3N2 virus in the state.
As per reports, the number of people seeking treatment for fever, cough and shortness of breath lasting a week, are on the rise. The medical research council had also confirmed the presence of influenza H3N2 in a few districts the other day. However, there is no widespread presence of the virus, said the authorities. As of now, the names of the districts, where the cases were reported, has not been disclosed officially.
Meanwhile, doctors have been instructed to give medicines such as oseltamivir to patients with symptoms similar to that of H1N1 disease. The health department is also collecting samples for genetic testing from patients with Covid-19 symptoms. The presence of H3N2 virus was confirmed during further testing of those samples.
According to the health department, there is a confirmed hike in the number of people suffering from fever across all the districts. Those diagnosed with fever should refrain from treating themselves, warned the authorities. Rapid spread of the disease takes place in hostels and places where people live together. One should ensure water does not stagnate in plant pots kept inside rooms.