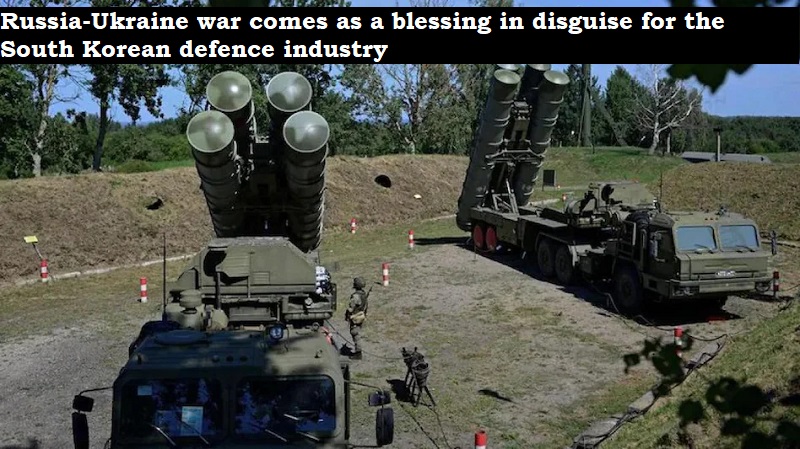 The conflict between Russia and Ukraine has actually been a blessing in disguise for the South Korean defence sector. The nation has made billions without taking part in the conflict directly or cooperating with either of the two opposing sides in any way.
According to the Korea Institute for Industrial Economics and Commerce, South Korea's defence exports increased by nearly 140% from 2021 to last year, reaching $17.3 billion. Fighter planes, self-propelled howitzers, tanks, and multiple rocket launchers were among the exports sold.
S Korea is contributing to the effort by equipping allies, despite the fact that it does not directly provide weapons to Ukraine in order to avoid upsetting Moscow. It has supplied weapons worth $12.4 billion to Poland which has been against Russia from the beginning. Romania, another NATO nation is also in the middle of a negotiation to buy S Korean K9s.
The smart play by S Korean government keeping its national and economic interests in mind has gained the appreciation of domain experts. The country is still unwavering in support of its main ally Washington but has also managed to keep Kremline, relatively neutral.