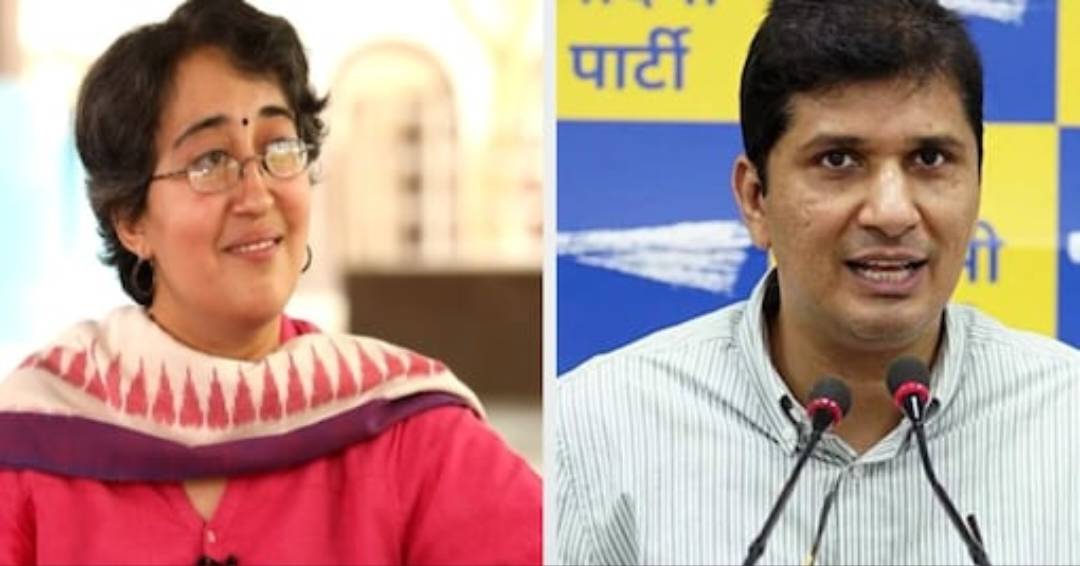 On the recommendation of Delhi chief minister Arvind Kejriwal, President Droupadi Murmu on Tuesday named Aam Admi Party MLAs Atishi and Saurabh Bharadwaj as ministers in the Delhi cabinet, according to the Ministry of Home Affairs. Their appointments take effect from the day they are sworn in.
In order to appoint them to the Cabinet, Kejriwal has forwarded the names to the Lieutenant Governor.
The President had on Tuesday accepted the resignations of Manish Sisodia and Satyendar Jain, both members of the AAP.
Atishi, who represents the Kalkaji district, has played a significant role in Sisodia's education team.
She ran for office in the 2019 Lok Sabha elections from the East Delhi district but was defeated by Gautam Gambhir of the BJP.
Bhardwaj, the party's national spokesperson, previously served as the vice chairman of the Delhi Jal Board.
The Greater Kailash lawmaker served as a minister during the first AAP administration.