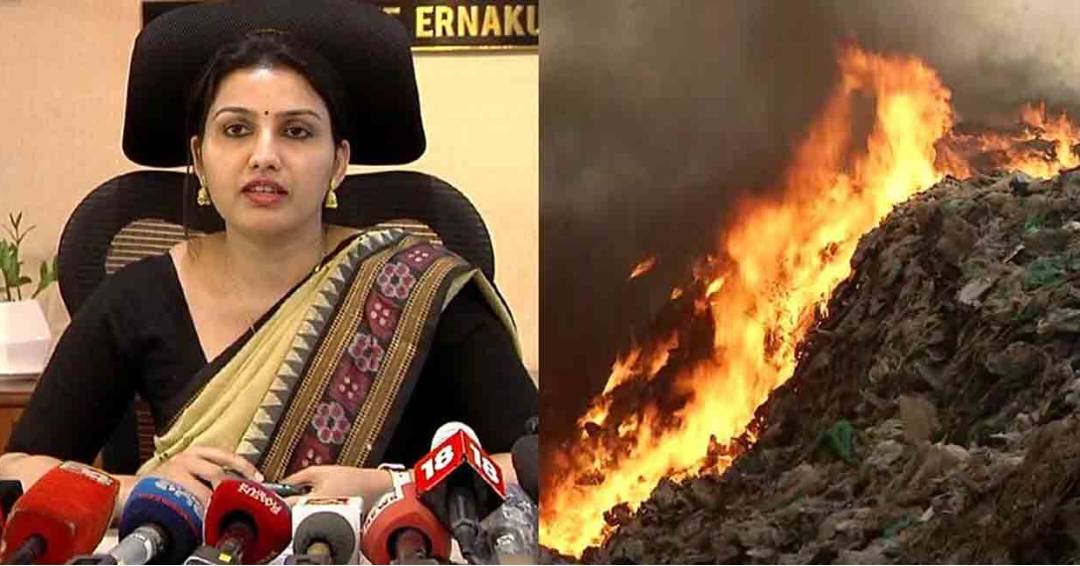 On Wednesday, the Kerala High Court harshly criticised Dr. Renu Raj, the outgoing Ernakulam Collector, for how she handled the incident at the Brahmapuram garbage yard. In hearing a suo motu case, the court made the observation.
The court said that, the collector cannot avoid accountability for the Brahmapuram fire event. Was it true that the fire will be put out in two days, the division bench questioned the Collector in person, who was present in court. How did you warn the public, the court questioned.
The collector was required by the court to provide a report on the occurrence by Friday.
The firm had been warned before to the fire event, said Dr. Renu, who testified in court. The warning was provided owing to rising temperatures, she said.