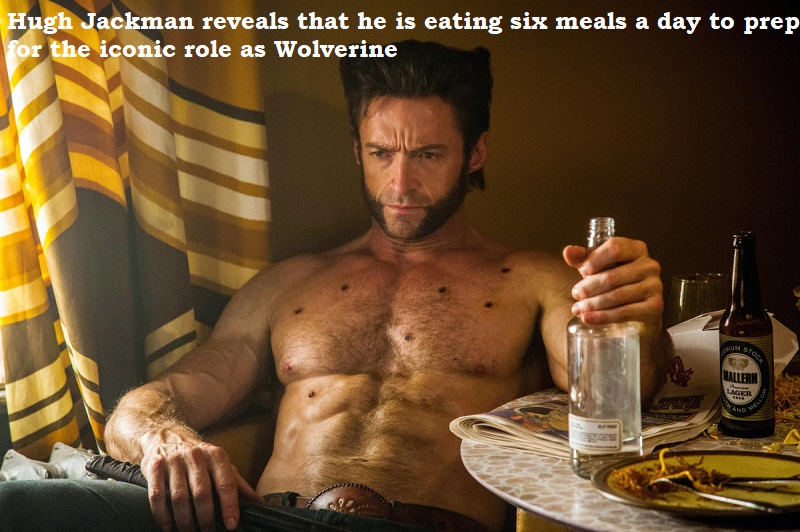 In the upcoming Deadpool movie, Hugh Jackman will return to the character of Wolverine. On Twitter, he recently talked about his bulking phase and revealed his daily eating regimen with his followers. In order to prepare for the legendary part, he disclosed that he is eating six times every day.
Ryan Reynolds and Hugh Jackman will both appear in Deadpool 3; Jackman will make his first appearance in the Marvel Cinematic Universe.
He tweeted a picture of the six meals he must have each day, writing, "Bulking. An ordinary day. I appreciate Chef Mario's assistance in keeping me nourished and well throughout the day. Becoming. Wolverine, once more."
Jackman's meals reportedly include two chicken burgers, black bass, Patagonia salmon, and two grass-fed sirloins.
Variety reported that he is consuming over 8000 calories in a day and is doing everything to prepare for the part. The publication also reported that in his meal black bass is close to 2,000 calories while Patagonia salmon is over 2,100 calories. Two chicken burgers are equal to 2,000 calories and two grass-fed sirloins add another 2200 calories to his daily tally.