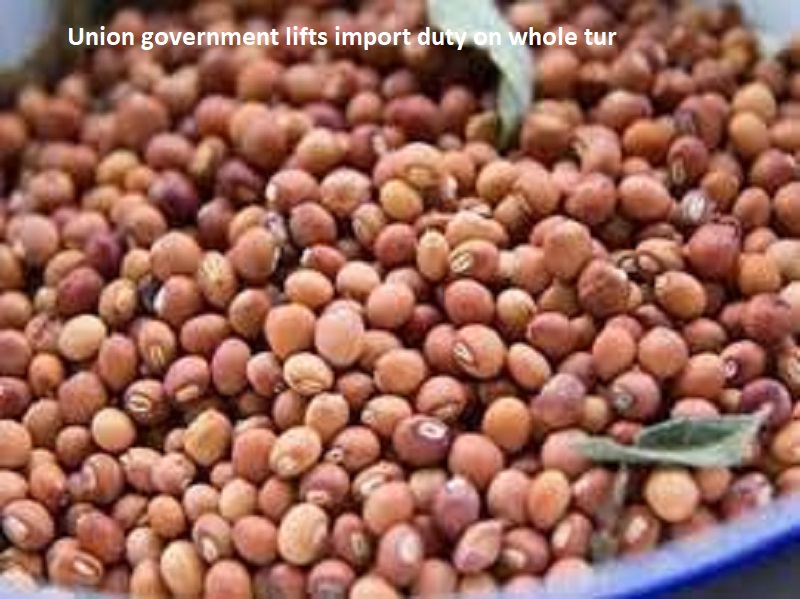 New Delhi: The Union government has lifted the basic customs duty imposed on whole tur or pigeon peas. At present, the basic customs duty imposed on the lentil is 10%. The decision was taken to check the local prices of the lentil. Central Board of Indirect Taxes and Customs (CBIC) announced this decision.
However, import of tur, other than whole tur, continues to attract basic customs duty of 10%.The exemption to whole tur import duty comes amidst lower tur production estimates in the country.
Also Read: Saudi Arabian King issues royal orders appointing new ministers and officials 
Tur production is pegged lower at 3.89 million tonnes in the 2022-23 crop year (July-June) from 4.34 million tonnes in the previous year as per the initial projection made by the agriculture ministry. Tur is a kharif crop.