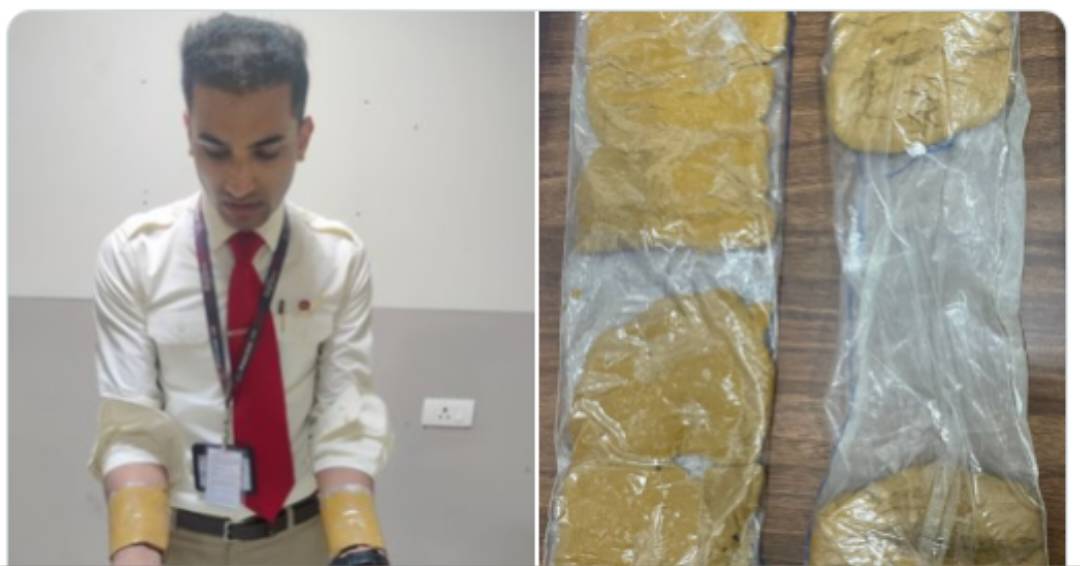 The officials informed that, a member of the Air India cabin crew was detained for smuggling gold on Wednesday at the Kochi Airport.
Shafi, a Wayanad native, was detained by customs agents in Kochi while in possession of 1,487 grammes of gold.
The Bahrain-Kozhikode-Kochi service's Shafi was a cabin staff member, and the Customs Preventive Commissionerate had obtained secret intelligence that he was bringing gold.
The accused intended to pass through the green channel by wrapping the gold around their hands, covering their shirt sleeves, and donning their hands. The officials stated that he is currently being questioned more.
In a tweet, Chennai Customs stated: 'According to intelligence, two passengers who arrived from Singapore on the AI-347 and 6E-52 were stopped by customs on March 23. When their luggage was searched, 6.8 kg of gold worth $3.32 crore was discovered and seized in accordance with CA,1962. Pax were detained, and more research is being done.'