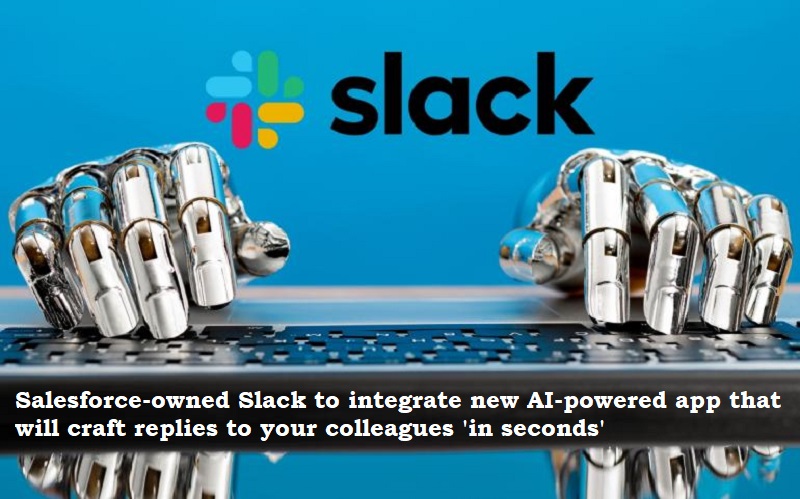 While there are worries that artificial intelligence could cause a lot of jobs to be lost in the future, the advent of AI is bringing in the advanced light of reducing your workload. This time, Slack, which is owned by Salesforce, revealed that it will incorporate a new AI-powered tool that would enable you to create standard responses for your coworkers "in seconds."
When using the app, users will have the option to "draught reply" rather than typing out their own responses.
The level of depth in these responses is not yet known. Yet, the AI-generated response can be modified by a user to fit the context of the chat.
The ChatGPT Slack bot will be able to help you find answers "on any project or topic". It will summarise channels or threads so you can keep yourself updated at work with an AI-powered consistency.
Salesforce had earlier announced that the launch launch Einstein GPT, its take on OpenAI's ChatGPT model for Customer Relationship Management (CRM) software systems. Salesforce had said earlier that Einstein GPT infuses both Salesforce's and OpenAI's AI technology.