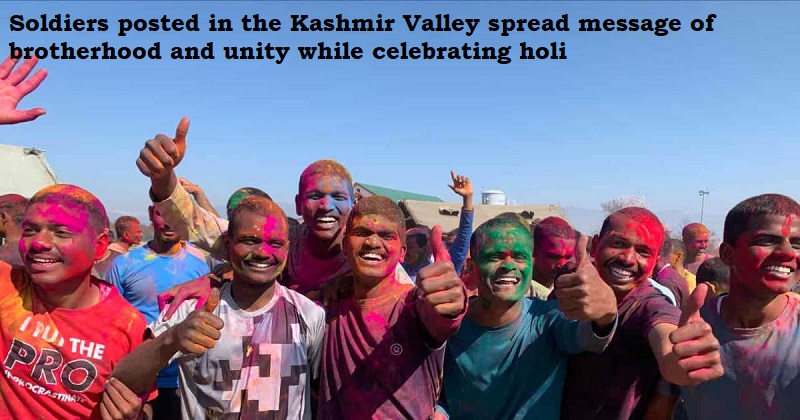 The Indian Army, CRPF, and Border Security Force soldiers stationed in the Kashmir Valley are promoting togetherness and brotherhood while the entire country celebrates the Holi holiday. These troops make it a point to celebrate all holidays wholeheartedly when they are away from home.
The Holy celebrations for the soldiers stationed at Humhama BSF Headquarters in the Budgam area were organised by the BSF Border of Kashmir Division, which maintains the Line of Control and handles operational responsibilities.
The BSF jawans from all regions of the nation could be seen enjoying the festival of colours together as a family. Due to everyone participating in the celebration, there are no barriers of hierarchy on these days.
'BSF has a tradition of celebrating all festivals from every religion with a lot of joy. This is a day when we don't follow any hierarchy. It helps in taking away our stress as well. I want to tell the nation that our soldiers are guarding the borders and we are always ready to tackle any situation on the LoC and make sure our country stays safe,' said Ashok Yadav, IG BSF Frontier, Kashmir Division.
The celebrations were attended by all the soldiers from all religions. It also sets an example of brotherhood among the soldiers and sends a message of unity to the citizens of the country.