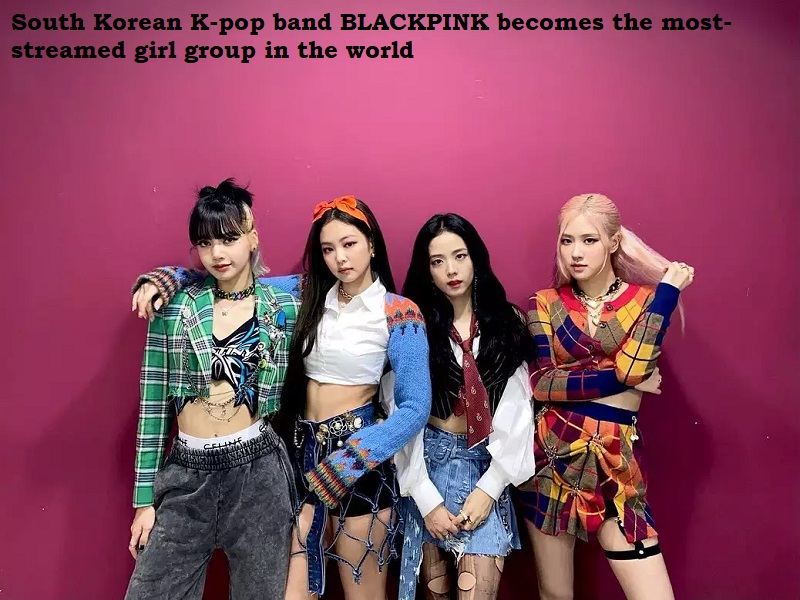 BLACKPINK, a K-pop group from South Korea, has overtaken all other girl groups in terms of global Spotify streaming traffic. The music of the group has reportedly been streamed 8.8 billion times on the service as of Wednesday, according to an article in NME.
With 400 million streams, the foursome outperformed the British girl group Little Mix. According to the research, the girl group's popular songs account for the majority of their streaming figures, with the top three being 'How You Like That' (746 million streams), 'Kill This Love' (672 million streams), and 'DDU-DU DDU-DU' (574 million streams).
The South Korean girl group BLACKPINK was created by YG Entertainment.
The group debuted in 2016 with four members: Jisoo, Jennie, Rosé, and Lisa. Their music style is a fusion of pop, hip-hop, and electronic dance music (EDM), and they are known for their catchy beats, powerful vocals, and high-energy performances.
The group has achieved international success and has become one of the most popular girl groups in the world. Apart from the success of their songs, their music videos on YouTube have also amassed billions of views, making them the most-subscribed-to female act on the platform.