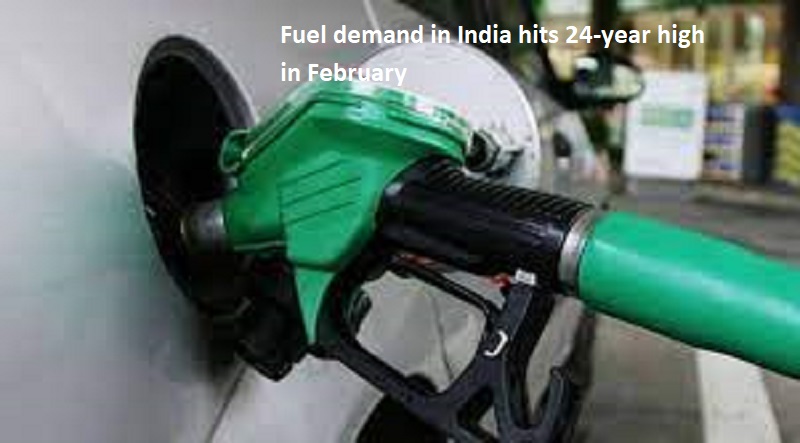 New Delhi: Fuel demand in the country touched its highest level in at least 24 years in February. Data released by the Indian Oil Ministry's Petroleum Planning and Analysis Cell (PPAC) revealed this.
As per the data, consumption of fuel rose by more than 5% to 4.82 million barrels per day (18.5 million tonnes) in February. Consumption of fuel is a proxy for oil demand. This is for 15th year in a row that the consumption of fuel is rising. Demand was the highest recorded in going back to 1998.
Also Read: UAE ministry to temporarily suspend e-services tomorrow 
Sales of gasoline, or petrol, rose 8.9% year-on-year to 2.8 million tonnes in February, while diesel consumption climbed 7.5% to 6.98 million tonnes. Sales of jet fuel jumped more than 43% to 0.62 million tones.
Cooking gas, or liquefied petroleum gas (LPG), sales slipped by 0.1% to 2.39 million tonnes. Sales of bitumen, which is used for building roads, jumped 21.5% month-on-month, while fuel oil use declined slightly more than 5% in February, compared with January.
India is  the world's third-biggest oil importer and consumer.