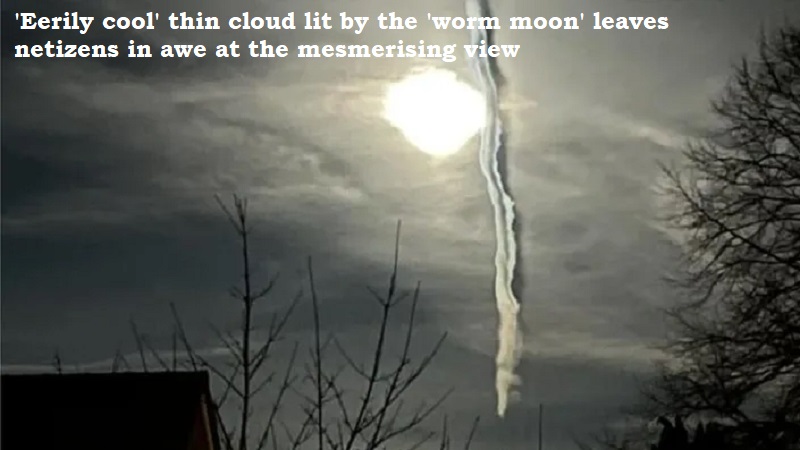 Social media users posted pictures of a 'eerily cool' thin cloud that was illuminated by the full moon in March, also known as the 'worm moon,' leaving internet users spellbound by the captivating scene.
Several locations in Oxfordshire reportedly saw the worm-like phenomena hanging in the sky on Tuesday.
Facebook users conjectured that the 'bizarre' cloud might be a wormhole, an alien invasion, or the outcome of research being done at the Harwell science campus.
James Dale, a meteorologist, claimed that combustion most likely caused the 'eerily cool' cloud to form in the sky.
Dale, who works for British Weather Services, said that water vapour created from an artificial source, like a rocket, would have quickly crystallised in the cold weather and appeared hung in the sky.
He stated that the clouds do not resemble any natural cloud formation he is aware of and also acknowledged that 'nature… has a funny way of presenting itself sometimes and it can come up with wonderful and weird things'.