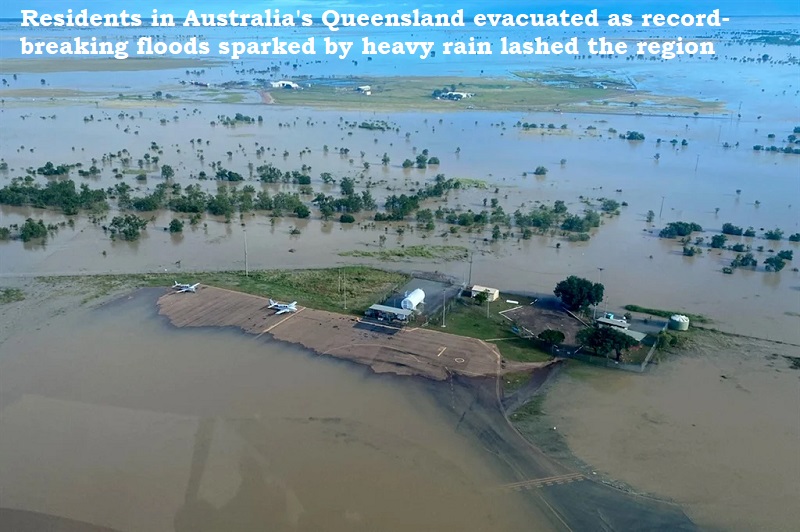 On March 11, residents of Queensland, Australia, were ordered to leave their homes as record-breaking floodwaters wreaked havoc on the area's northwest. Since the floods earlier this week, 53 people of Burketown, an isolated community on the Gulf of Carpentaria, have been evacuated, according to the police.
A weather forecaster in Australia anticipated that river levels in the area would peak on Sunday, and authorities urged a complete evacuation on Saturday, according to the news agency Reuters. Just about 100 people were still living in Gulf Country town.
The police posted pictures of Burketown's flooding on Twitter and asked the remaining residents to leave.
'The last remaining residents of Burketown are being urged by police to evacuate as quickly as possible.  This is particularly relevant to the elderly and people with young children,' the police tweeted.
The Birk Shire Council, meanwhile, issued a final alert on Saturday urging the residents to evacuate. 'Waters are continuing to rise in the Burketown Community and surrounding shire. At the moment the water movements are unpredictable and are rising at a rapid rate. The safety of our community members is paramount and we strongly encourage residents to leave,' the council said.