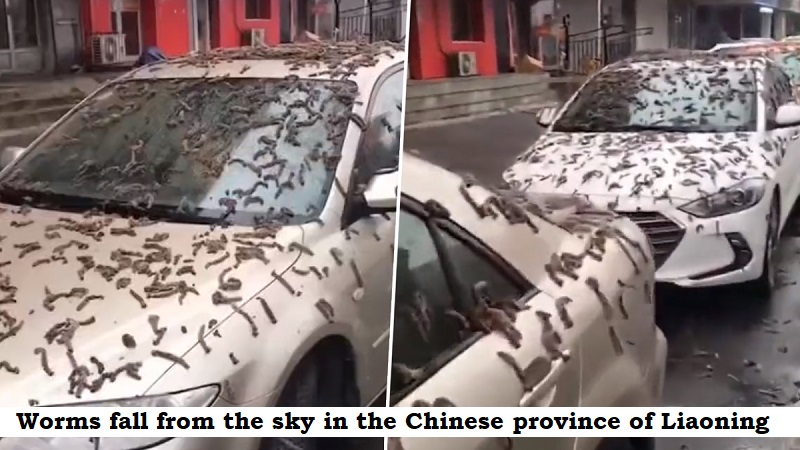 Worms are raining down in the Liaoning province of China. At least, that's what a popular YouTube video suggests. They are still forming unreasonable conclusions despite the fact that many of them are still perplexed as to what caused it.
Nonetheless, this strange occurrence has been seen by people all around the world before. Iguanas, which are huge reptiles, were claimed to be raining last year in Florida.
Relating to the alleged worm rain in China, sources state that residents of Liaoning province are being warned to take shelter inside their homes in order to avoid getting bitten by the worms.
A video that is viral and getting a lot of attention surprises social media users. In the video, an area of the province can be allegedly seen to be completely covered in tiny worms. They are dispersed among the vehicles.
Meanwhile, the province residents were seen in the video securing themselves with umbrellas as they went about their daily lives and passed by.
The reason for the slimy creature's rain is still unknown. According to the scientific publication, Mother Nature Network suggested that the worms were whisked away by strong winds before being dropped. The publication also mentioned that when insects have swept away in a whirlpool during a storm, this kind of incident occurs.