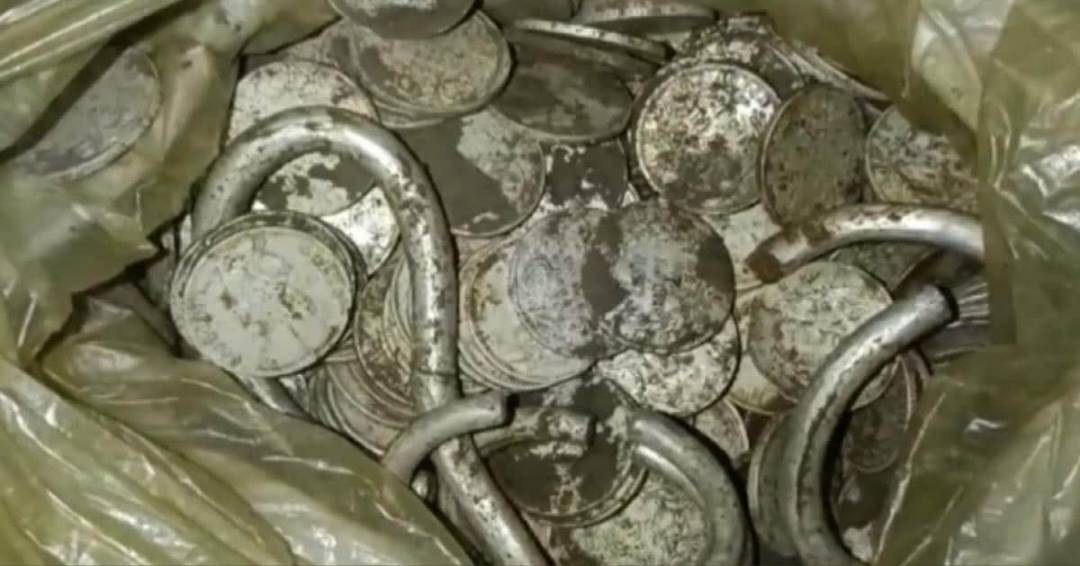 During the construction of a house in a village in Uttar Pradesh's Jalaun, a metal container containing 279 coins dating back to 1862 and silver ornaments was discovered. The container was then given to the Archaeological Survey of India, an official said on Sunday.
In the Kotwali Jalaun village of Vyas Pura, during excavation for the building of a house on Saturday, coins and jewellery were discovered.
According to Rajesh Singh, the deputy district magistrate of Orai, Kamlesh Kushwaha was given a house through the Pradhan Mantri Awas Yojana, and the foundation for the home was being laid on Saturday.
He said that a site employee found the crate by accident.
Mr. Singh summoned archaeological officials to the location and gave them the jewellery and currency.